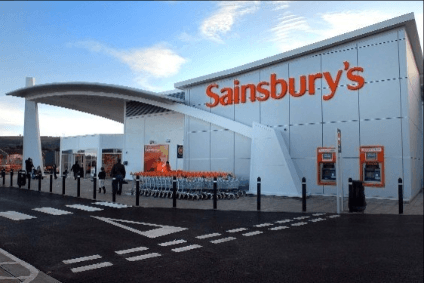 The decline in apparel revenue at Sainsbury's has slowed in the third quarter, with the UK supermarket group hailing "strong" full price sales growth in the segment.
Clothing sales slipped 0.2% for the 15 weeks to 5 January, compared to a 3.4% fall in the prior quarter and a 1% rise last year.
Meanwhile, general merchandise sales declined by 2.3% in the period, while total retail sales were down 0.4%, excluding fuel, and like-for-like sales down 1.1%, also excluding fuel.
CEO Mike Coupe blamed the decline in sales in the quarter on cautious customer spending and the group's decision to reduce promotional activity across Black Friday. Clothing performed well, he added, with strong full price sales growth in a tough market.
"Retail markets are highly competitive and very promotional and the consumer outlook continues to be uncertain. However, we are well placed to navigate the external environment and remain focused on delivering our strategy," he said.
Richard Lim, chief executive of Retail Economics, notes the decline in non-food reflects the wider slowdown in consumer confidence and caution towards discretionary spending. "Hard-fought sales in a heavily-discounted environment will put profitability under further pressure."
Thomas Brereton, retail analyst at GlobalData, adds the focus at Sainsbury's will shift to its upcoming CMA-approval-pending mega-merger with Asda.
"Given the current pressure on the mid-to-premium market, CEO Mike Coupe is gambling that the CMA will approve it; if it refuses or requires too many disposals, the result will be Sainsbury's drifting almost aimlessly during the year as competitors continue to grow," he says.