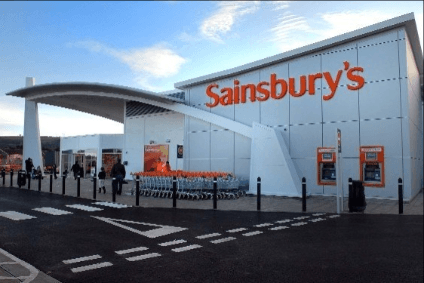 Clothing sales at Sainsbury's have dropped in the first half of the year as the UK supermarket group changed its 'promotional phasing' of the Tu range.
In a trading update today (8 November), Sainsbury's said sales at its clothing division were down by 1% in the 28 weeks to 22 September, compared to last year. The group said the fall was due to changes in promotional phasing, meaning promotions are now more closely aligned with key seasonal events; a move it says "offers customers great value when they want it most".
Online clothing sales grew 52% in the period following the launch of Tu at Argos. The group also launched Tu Petite online, which it said will be available in stores in the coming months.
Meanwhile, general merchandise sales increased 1.5% in the period, while total retail sales rose 1.2%, excluding fuel, and like-for-like sales edged up 0.6%, also excluding fuel.
CEO Mike Coupe said the market remains "very competitive", adding Sainsbury's is transforming its business to meet what he called rapidly changing customer needs.
"We have delivered a solid first-half performance and profit has increased because we have delivered significant Argos synergies ahead of schedule. Sales of food and general merchandise were boosted by the hot summer, but general merchandise margins remain under pressure."
Coupe said the group's proposed combination with Asda will create "a dynamic new player in UK retail", with the ability to further lower prices and to reduce the cost of living for millions of UK households.
The Competition and Markets Authority is currently conducting its in-depth Phase Two review into the proposed combination which, should it go ahead, would give the companies a bigger market share than Tesco and create one of the UK's leading grocery, general merchandise and clothing retail chains, with combined revenues of GBP51bn (US$70.1bn) in 2017.
"We continue to engage constructively with the CMA and panel," Coupe said.
Thomas Brereton, retail analyst at GlobalData, notes that in isolation, Sainsbury's interim results seem "pleasant enough" as it prepares for its merger with Asda but considering a dream summer combination of sun and sports boosting food sales, the results are far from impressive.
"Sainsbury's has had a busy six months; and the combination of Brexit preparations with inevitable distractions from its pending merger, in the face of a difficult but crucial Christmas trading period, means the next six will also be lively to say the least. But in a highly competitive food and grocery market, Sainsbury's needs to keep at least one eye on its day-to-day retail operations, or growth will continue to lag behind the other supermarkets."