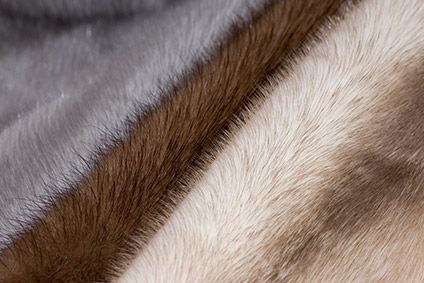 Accessories business Tapestry has announced its Coach brand will no longer use real fur in its products, pledging to phase fur out completely by the debut of its autumn 2019 collection.
A large number of global fashion houses have recently announced fur-free policies with Gucci, Versace, Michael Kors, DKNY, Donna Karan and Jimmy Choo going fur-free in the last year alone.
Earlier this month, New York–based luxury clothing company Diane von Furstenberg (DVF) committed to no longer using fur and angora in its designs, while British brand Burberry also declared it was ending its use of fur. Many other global designers such as Hugo Boss, Armani, Tommy Hilfiger, Stella McCartney and Vivienne Westwood have long-standing fur bans.
Meanwhile, Los Angeles could be the next major US city to implement a full ban on the sale of fur after its council voted unanimously on the proposal.
"Coach has been committed to advancing sustainable practices for many years, with the introduction of our corporate responsibility goals in 2015," says Joshua Schulman, president and CEO of Coach. "Back then, we laid the groundwork for prioritising social and environmental initiatives. The decision to go fur-free is a truly meaningful milestone for the brand."
The news has been welcomed by animal charity Humane Society International (HSI) UK, with UK executive director Claire Bass calling the recent huge shift away from fur "unprecedented".
"HSI is delighted that another fashion heavy-weight, Coach, has decided to drop fur from its collections and it's 100% the right thing to do.
"Designers reviewing their policies on sustainability and ethics are faced with the fact that fur is not only terrible for animal welfare but also bad news for the environment, and with growing public awareness and pressure these are no longer issues they can ignore."
Similarly, executive vice president of animal rights group PETA, Tracy Reiman, hailed the decision saying today's shoppers don't want to wear "the fur of tormented animals".
She added PETA looks forward to Coach pulling angora and mohair from its designs next.
Tapestry recently hailed its efforts to operate in an ethical and responsible manner, with highlights including a 13.4% reduction in absolute CO2e emissions at Coach.
The group, which was previously known as Coach Inc, also counts the Kate Spade and Stuart Weitzman brands in its portfolio.