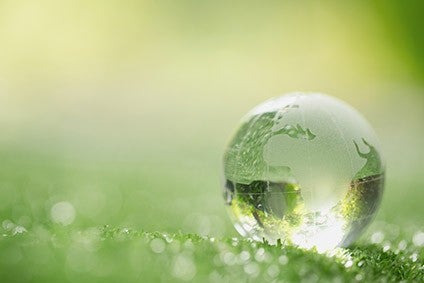 Over the next five years, Coats says it will invest US$10m in scaling up the development of green technologies and materials to accelerate the achievement of its goals.
The Coats Innovation Hub – Asia, in Shenzhen, China, will have a new mission and be re-purposed to focus on the application of biomaterials. Over the long term, Coats aspires to move all products to environmentally friendly materials and chemicals.
"Innovation is key to Coats and our wider industry finding a new and more sustainable way forward. We need to facilitate open-source innovation where different parts of the value chain collaborate to create solutions to the challenges we are all facing," says Rajiv Sharma, group chief executive. "Accelerating our commitments is the right thing to do and will strengthen our business for the future.'
Five key targets:
Carbon neutral – By 2050 Coats will reach net zero through accelerating its progress in energy reduction, shifting to more renewable energy, and its materials transition.
Renewable energy – By 2030 70% of the global energy consumption of Coats will come from renewables.
Materials – By 2030 all products will be made completely independently of new oil-extraction materials such as polyester and nylon. Coats will lead the industry in replacing all new oil-based materials with eco-products which is one of the most effective ways to reduce the carbon footprint.
Waste – Coats will shift to a more circular model for its industry. It will create products and packaging solutions that enable recycling and reuse, both within its own operations and across the wider garment industry.
Social – Coats will continue its commitment to living wage, fair employment practices and efforts to improve standard of living for communities.
Sharma adds: 'We are further integrating sustainability into the core of our business operations and strategy with the aim to generate impact on a scale beyond anything so far achieved in our industry. We have a responsibility to support our customers and other stakeholders in creating sustainability in the industries in which we operate.'
Coats launched its sustainability strategy, 'Pioneering a sustainable future' in 2019, when it laid out ambitious targets for 2022 and 2024. It remains committed to those targets and as it approaches their delivery is building on them to evolve its sustainability strategy.
Coats completed the opening of its series of three Innovation Hubs around the world in 2019. In addition to Shenzhen, it also has a site in Bursa, Turkey, and North Carolina, US.