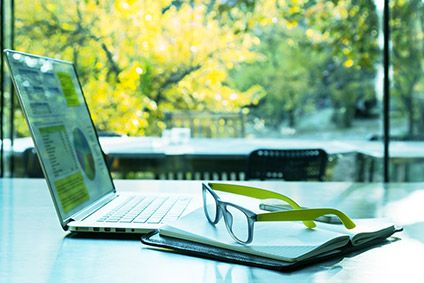 Accelerating Circularity, Inc has proposed a series of links and material flows in a circular textile-to-textile system and notes direct relationships between multiple actors are required for the system to work.
With funding provided by industry heavyweights Gap Inc, Target, VF Corporation, and The Walmart Foundation, Accelerating Circularity, Inc launched last year in a bid to accelerate the sector's move from linear to circular.
Its recently released 'Modeling and Linking Report' is designed to model textile-to-textile circular supply systems and highlight links required to make the system work. The models will be used to formulate the organisation's upcoming Circular Textile System Trials.
"The future of circular textile-to-textiles systems must start now. Our models include both old and new system actors to support the transition to robust circularity," says Karla Magruder, founder and president.
To frame these models, Accelerating Circularity proposes a Textile Use Case Hierarchy that emphasises maximising a material's environmental and economic value and demonstrates the need to develop quality feedstocks for mechanical and chemical recycling technologies.
Goals include defining circulation pathways for spent textiles – the raw material for textile-to-textile recycling – and identifying best or highest-value use for collected materials (e.g. reuse, resale, recycler, wiper or shoddy) to establish a viable circular systems marketplace.
In this framework:
Collectors establish the availability of volumes and types of materials
Sorters know what is available and how it needs to be sorted
Aggregators know likely bale specifications
Preprocessors know what services are required (e.g. trim removal, right-sizing)
Recyclers know what volumes and types of materials available
Brands and retailers are fluent in design for recycling
Incorporate all textile-related industries (e.g., apparel, home textiles, and hospitality, uniforms, and industrial laundry)
The report, which builds on the organisation's 2020 research on spent textiles, collectors, sorters, preprocessors, and recyclers that showed opportunities and gaps, also outlines new links that will be formed among various nodes in the system and models circular textile material flows from the perspectives of multiple system participants.
From a brand and retailer perspective, Accelerating Circularity notes resale and repair provide opportunities to engage and deepen customer relationships. It adds that transparency and traceability systems will be critical for brands to develop consumer connections, validate new material systems and make circularity claims.
Collector relationships will also be essential to the new business models, with brands and retailers likely to be the first point of contact for take-back and resale programmes.
On the other side of the coin, the consumer goes from being a spectator to an active participant in the new system, report authors state, noting consumers will send products back to brands and retailers or directly to collectors.
"Consumers have an opportunity to facilitate entry into the circular system through better sorting. Purchasing is possible through multiple channels, from the traditional in-store or online marketplace to newer options of recommerce, repaired, and the growing thrift market. Engaged consumers can dive further into the supply chain through participation in digital traceability schemes."
Meanwhile, in a circular supply system, traditional relationships will be joined by newly formed and recently established links. For example, collectors and brands will seek active, rather than passive, relationships with traditional actors in the collection and resale sectors, while recyclers can establish relationships to help brands and retailers understand how to design products that can be recycled through commercial technologies.
"The Textile-to-Textile Circular System Ecology encompasses a wide variety of interconnected actors. Direct relationships between multiple actors are required for the system to work," Accelerating Circularity says.
The group also demonstrates how these models might function in the real world by tracing the stories of specific hypothetical circular products. One example is a textile-to-textile 50% rCotton/50% rPET T-shirt.
Such a garment made on the East Coast of the US could be:
A commercial blend of post-consumer mechanically recycled cotton, post-consumer mechanically recycled polyester textiles, and post-consumer mechanically recycled polyester bottles.
A blend of post-consumer mechanically recycled cotton and post-consumer chemically recycled polyester textiles (technology commercial in about years).
"Circular systems — like today's linear supply chain — include a multitude of pathways. Each is unique and can be simple or complex, driven by the quantity and quality of available material, technical capabilities, and demand. We need to transition from the current system to circularity quickly," Accelerating Circularity says in the report.
"The current system must quickly reduce carbon emissions if we are to meet the goals of the Paris Agreement.
"We believe in using the mass balance approach to material accounting to support this rapid transition. This approach allows collectors to aggregate spent textiles from a number of sources in order to supply dependable flows of quality feedstocks to the required specifications at commercial scale."
The Walmart Foundation pumped US$1.2m into Accelerating Circularity for its circular textile-to-textile systems trials at the beginning of the year.
Click here to access the report in full.