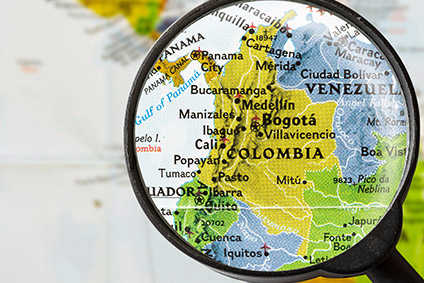 Colombia's textiles and apparel industry is hoping its exports to the US will rise this year as brands rush to find sourcing alternatives away from China amid the fast-spreading coronavirus.
"The coronavirus and the [US-China] trade war [coupled with a plunging local peso currency] is driving the biggest buyers to look for sourcing alternatives," says Carlos Eduardo Botero, president of fashion institute Inexmoda. "More and more brands are looking for opportunities, which we hope will turn into long-term contracts."
Covid-19's chaotic and unpredictable nature makes it difficult to provide a 2020 export forecast, but shipments to American customers should trend up in the near and medium term, offsetting potential losses to other countries if the disease is not contained in coming months, Botero predicts.
So far, however, US apparel imports from Colombia plunged 16.7% to $17.9m in January, continuing a falling trend last year when they slipped 1.5% to $229.7m, according to OTEXA data.
Overall, the South American nation, best known for its beachwear and lingerie products, sent $718m of apparel and textiles worldwide in 2019, up a mere 0.4% from 2018, according to Botero. Of that sum, $519m was clothing and $200m textiles such as cotton thread, yarn and polyester fabric. Unlike apparel, textile sales fell 4.3%, adds Botero.
US meetings
US aside, Colombia also sent $142m in apparel and textiles to Ecuador, $90m to Mexico and $60m to Peru last year.
Botero says Colombia's Ministry of Commerce is working to schedule meetings in New York, Chicago and Los Angeles, as well as in Atlanta and Miami, to promote the country's garments with brands and retailers looking to source apparel this year and beyond.