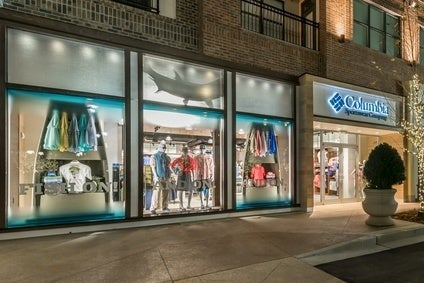 Columbia Sportswear has launched what it claims is the next evolution in thermal-reflective warmth with Omni-Heat Infinity.
Inspired by the reflective technology used by NASA, the enhanced pattern of gold metallic dots reflect and retain natural body heat, delivering instant and lightweight warmth without compromising breathability or adding bulk. The new patented technology will be available this autumn in more than 80 styles of jackets, boots and accessories, making it one of the largest technology launches in company history.
"Omni-Heat Infinity expands upon our best-selling platform of patented technologies and we're looking forward to showcasing this revolutionary innovation in what will be Columbia's largest campaign in our 83-year history," says Joe Boyle, president of the Columbia brand. "The campaign injects Columbia's signature light-hearted style but makes it clear that there is a new gold standard in warmth."
Columbia's autumn technology launch comes at a time when outdoor participation is on the rise.
The inaugural season of Omni-Heat Infinity features an array of technical jackets, winter footwear, hats, and gloves for men and women. Pieces include the Titan Pass Double Wall Hybrid Jacket, which features a multi-layered construction that blocks wind and rain while trapping heat.
The Labyrinth Loop Hooded Jacket is a packable piece that features recycled synthetic insulation and a drawcord adjustable hem to seal in the heat.
Several footwear styles will feature Omni-Heat Infinity technology, including the women's Keetley Shorty Omni- Heat boots.
Columbia Sportswear recently released its 2020 Corporate Responsibility Report, which reveals its 2020 social and environmental successes despite the Covid-19 pandemic.