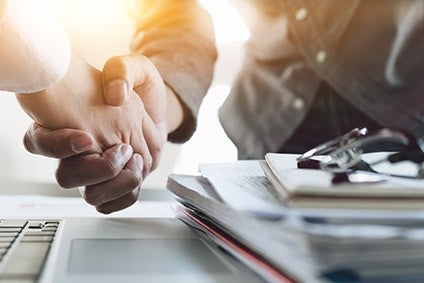 Frasers Group announced it has acquired I Saw it First for an undisclosed amount this morning (28 July), adding the latter will benefit from the "strength and scale" of its platform as well as integration with the recently acquired fast fashion online e-tailer, Missguided.
I Saw it First has over 5m consumers and was originally founded in 2017 by Jalal Kamani, brother of Mahmud Kamani – founder of the Boohoo Group.
Frasers Group acquired Missguided in a GB20m (US$25.2m) rescue deal last month after the online fashion retailer fell into the hands of administrators on 30 May.
The takeover of Missguided was a little off-course for Frasers Group; with its mostly online presence it is a far cry from previous acquisitions like House of Fraser (HoF) and Flannels, as well as its own Sports Direct brand which all have a strong retail presence.
Commenting on the announcement today, Pippa Stephens, apparel analyst at GlobalData says the acquisition will give I Saw it First the opportunity to expand its presence in the apparel market.
"While it is currently a relatively minor player, it will be able to piggyback off the vast scale of Frasers Group's operations, especially in the UK, though it must differentiate itself from competitors to maximise growth."
But she adds: "This acquisition comes only a couple of months after the group's purchase of fellow online pureplay Missguided, which could be a risky move considering the recent deceleration of growth of online pureplays like Asos and boohoo.com, and consumers' gradual shift away from fast fashion in response to sustainability concerns.
"With I Saw It First's young shopper's likely to be extremely price-conscious, especially as inflation continues to surge, Frasers Group must focus on keeping the brand highly price competitive to stay ahead of these rivals. "With a plethora of online pureplays in the UK vying for young shoppers' spend, it is crucial for Frasers Group to create differentiation from I Saw it First's competitors, as it currently lacks distinction. Ensuring that its ranges are trend-led with clear product handwriting will help it to build appeal, while collaborations with relevant and high-profile influencers