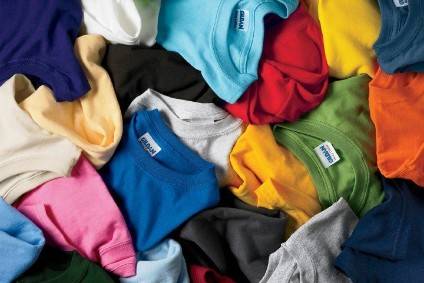 Montreal-based Gildan said sales for the second quarter ending 3 July of US$896m were up 20% over the prior year, consisting of activewear sales of $758m, up 27%, and sales in the hosiery and underwear category of $138m, down 8% over the prior year.
Gildan noted the activewear sales increase was due to higher net selling prices, which reflected base price increases and lower promotional discounting this year, as well as favourable product-mix, and higher activewear shipments in North America. These positive factors were partly offset by lower international shipments due to demand weakness in Asia.
In the hosiery and underwear category, the sales decline was driven by lower unit sales due to softening demand in retail, as well as the impact of the non-recurrence of stimulus payments that positively impacted demand for these categories in the prior year.
Net earnings for the period, meanwhile, were $158.2m, compared to $146.4m a year earlier. Gross and adjusted gross margin of 29.6% in the quarter were down 260 basis points and 90 basis points, respectively, compared to last year.
"We are pleased with our record sales and earnings for the quarter, underpinned by the Gildan sustainable growth strategy, including our focus on innovation and ESG," said Glenn Chamandy, Gildan president and CEO.
He continued: "Furthermore, our first half performance points to the tight control we currently have over our supply chain and cost structure, which puts us in a good position to support our customers' demand as we move through the remainder of the year."
Gildan added as it moves into the second half of the year, while it has seen some slowing, the group believes the recovery of large events and travel and tourism remains a tailwind to demand, which is supported by the feedback it is getting from its major imprintables distributors.
Gildan said: "Also, while we are seeing a softening retail environment, for Gildan this is primarily impacting national account customer sales of activewear, hosiery and underwear products, which represents a smaller part of our overall business. As such, given our record first-half performance and the ongoing benefits of our Back to Basics strategy, combined with our shift to the Gildan's Sustainable Growth (GSG) strategy, we remain positive as we move forward and confident about our ability to deliver on our three-year objectives announced earlier this year."
During the first quarter, Gildan amended the terms of its existing $1bn revolving credit facility to incorporate sustainability-linked terms that reduce or increase the related borrowing costs based on the company's annual performance against three of its recently announced ESG targets in the areas of climate change, circularity, and diversity, equity, and inclusion.
Gildan claimed to be the first Canadian apparel manufacturing company to tie financing costs to the achievement of important ESG targets.