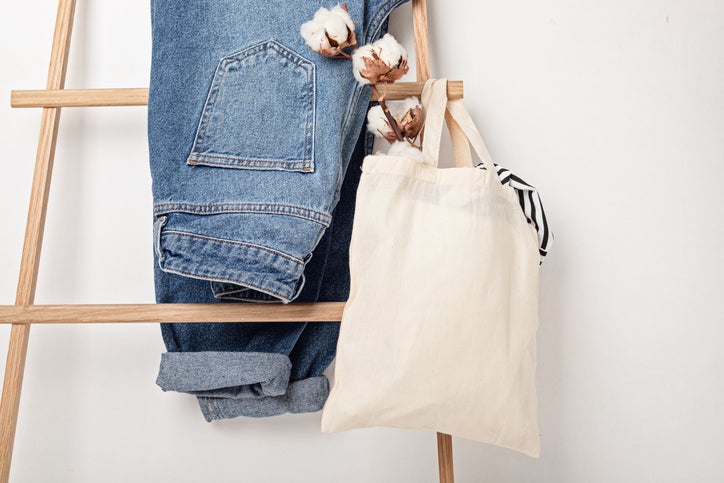 Cone Denim has established a certified supply chain for recycled cotton in Mexico. The company's Recycled Claim Standard (RCS) certification now includes a closed-loop process for recycled cotton. This provides customers with verification and documentation of recycled cotton used in the manufacturing of Cone Denim fabrics in the Western Hemisphere.
The company states that procuring certified recycled cotton for denim manufacturing in this hemisphere is more complex since the waste streams are not as established as those in the Eastern Hemisphere. Cone Denim's closed-loop recycling process in Mexico establishes a small footprint for producing recycled yarn.
Cone Denim identified and engaged with a third-party supplier in Mexico to certify their process for recycled cotton. The supplier was required to meet the certification standards established by Textile Exchange and certified by Control Union. Cone Denim received RCS certification with this new process in March and will undergo a yearly audit to maintain its standing.
Cone Denim president Steve Maggard comments: "While both of our mills in Mexico are already RCS certified for fabrics, we went a step further in having our fibre supplier certified. The demand for recycled cotton continues to grow. With this increased demand, we recognise the value for our customers to have third-party verification of the recycled content used in denim made by Cone."
The Recycled Claim Standard (RCS) is used as a chain of custody standard to track raw materials through the denim supply chain. The process to achieve RCS certification in Mexico with Control Union was led by Cone Denim's product development team.
Cone Denim was founded in 1891 and has used post-industrial waste in its denim for over 25 years. The company's mill in Parras, Mexico is said to have the capability of producing up to 50% post-industrial waste (PIW) cotton in its denim fabric constructions. Additionally, Cone's mill in China can reportedly offer up to 100% PIW recycled cotton.
The company's responsible denim manufacturing aligns with the United Nations Sustainable Development Goals (SDG) to incorporate recycled content into Cone Denim products and reduce waste at its facilities through increased recycling efforts under SDG 12.
In 2022, Cone Denim partnered with hemp processing innovator BastCore and launched a Hemp Collection using locally sourced materials.