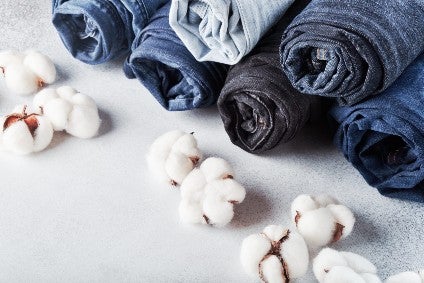 Cone Denim has partnered with supply chain traceability specialist Oritain in a move it claims makes it the first denim mill globally to provide forensic verification of cotton traceability.
Oritain combines forensic science and statistics to detect naturally occurring elements in cotton and identify its exact origin, a move that will assure customers that Cone Denim products do not contain any cotton from prohibited regions.
Soil composition and other environmental factors give the cotton an inherent 'fingerprint' specific to each location – what Oritain calls the Origin Fingerprint. Once these Origin Fingerprints have been created, they cannot be tampered with, replicated, or destroyed unlike other traceability systems, it says. Product can be tested at any point in the supply chain to verify origin claims.
To date, Oritain says it has mapped over 90% of the world's cotton.
"Traceability and sustainability are no longer just industry buzzwords but strong-held values fast becoming the gold standard for our customers and the consumer," explains Steve Maggard, president of Cone Denim. "Our partnership with Oritain enables Cone Denim to be the first denim mill globally with the ability to provide documentable transparency that are admissible in a court of law, underpinning sustainable and ethical sourcing claims."
Rupert Hodges, chief strategy officer for Oritain, adds: "Traceability is a prerequisite for understanding your environmental, ethical and social impact. Manufacturers, brand owners and retailers are increasingly focused on ensuring there is transparency within their supply chains. A huge part of this is knowing and trusting where their product comes from, especially when claiming a certain provenance or ethical standard."
The move comes as pressure is mounting on the global apparel industry to ban all cotton-made goods from Xinjiang in China in response to concerns over the use of forced labour and discrimination of ethnoreligious minorities.
Five new Withhold Release Orders (WRO) have just been issued on products imported into the United States from China – including apparel items and cotton linked to the Xinjiang region – while a coalition of human rights, labour and investor organisations has been urging US authorities to ban all cotton items from the region.
Investors have also been urged to take steps to identify, prevent and mitigate risks in portfolio companies to ensure they have no direct links to human rights abuses in China's Xinjiang region.