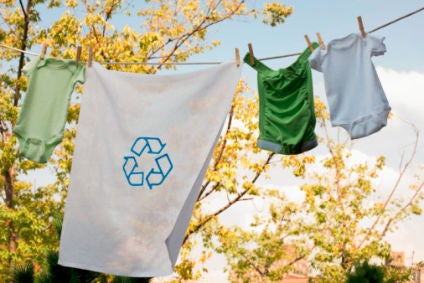 UK consumers are feeling misled by green and sustainable buzzwords in retail advertising, a survey has found, with words like 'organic' and 'eco-friendly' most likely to discourage purchases.
With many retailers accused of "greenwashing" – when a company spends more on marketing itself as environmentally-friendly than on minimising its impact – a survey by OnBuy.com reveals there are certain buzzwords that will put consumers off purchasing an item.
Completed by 3,446 participants, the most misunderstood green and sustainable buzzwords are 'low-VOC' (96%), 'net zero' (48%) 'carbon-negative' (26%), 'clean' (22%), and 'green' (19%).
The top three words likely to discourage a sale are 'powered by nature' (67%), 'organic' (50%), and 'eco-friendly' (46%).
The survey results found that around 83% of consumers feel misled by green and sustainable buzzwords in retail advertising, while 90% of consumers think retailers need to be more transparent about how green their stock is. Around 55% of consumers said they would challenge retailers on their sustainability if they were unsure on their policy, and 76% think they need more education about what is and isn't sustainable.
On the upside, buzzwords that resonate with consumers include biodegradable, recycled and recyclable – all of which are likely to encourage a purchase.
However, when asked, "do you think retailers who use green and sustainable buzzwords have a genuine interest in sustainability?", none of the consumers answered 'yes', 38% said 'no', and 62% said 'sometimes'.
Around 44% of participants also said companies recycling or reusing what they create in the production process is key in making shopping greener, as is environmentally-friendly packaging (33%). Green shipping methods was less popular (15%), as was products made with raw materials, such as organic cotton (7%).