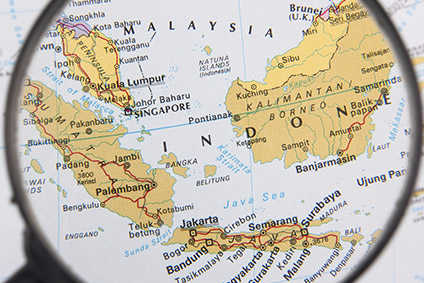 The Indonesian government has agreed to delay debate on a controversial bill to reform the country's labour market and regulations.
The so-called "omnibus" bills on job creation and taxation are part of government plans to overhaul the country's nearly two-decades old labour law – with reforms aimed at boosting jobs and investment in Southeast Asia's largest economy.
They would replace dozens of overlapping laws that have been in place since 2003, as well as make it easier for companies to secure permits and relax foreign ownership rules.
The moves have already led to a spate of nationwide worker protests and criticism from unions who say the legislation, purportedly aimed at job creation, would severely impact working conditions, with plans to abolish the monthly minimum wage, reduce severance pay and weaken the social safety net such as the pension system.
"This is the correct decision. Our country is fighting Covid-19 and the government should concentrate on preventing mass layoff of workers. The postponement will ensure unity of all stakeholders including the government and workers," says Said Iqbal, president of the Confederation of Indonesian Workers Unions (KSPI).
While Valter Sanches, IndustriAll global union general secretary adds: "Rushing through the bill while Jakarta was under a state of emergency as a measure to fight Covid-19 ignores due process of law-making while keeping important stakeholders like trade unions in dark."
However, plans included within the bills to streamline investment rules would help bolster capital inflows and exports and help strengthen the global competitiveness of sectors such as textiles and clothing. The textile industry is one of Indonesia's largest earners of foreign exchange, with exports valued at $13bn and a further increase to $15bn seen in 2019.
The Indonesian Employers Association (APINDO) says the labour provisions are key to attract labour-intensive investment following the coronavirus pandemic, which has already led to a huge spike in layoffs and furloughs.
National disaster
According to the Better Work initiative – a joint programme of the International Labour Organization (ILO) and the International Finance Corporation, a member of the World Bank Group – Indonesia's government has declared the Covid-19 outbreak a national disaster, ordering physical distancing and the closure of business activities and schools. Jakarta continues to be the epicentre of the outbreak, followed by West Java and Banten. The peak of the outbreak in Jakarta is expected in the beginning of May, with other regions following.
On 31 March, the government announced a Covid-19 fiscal stimulus package worth IDR405.1 trillion (US$24.6bn), focused on health care, social safety net services, and business recovery programs with a focus on SMEs. An additional IDR113.15bn (US$7.01m) stimulus was announced by the Ministry of Industry on 8 April.
Better Work reports that more than 65 export oriented garment factories enrolled in the Better Work Indonesia programme are under a stoppage or temporary closure per large-scale social restriction orders (PSBB), or due to cancelled or suspended orders from buyers. This concerns factories in DKI Jakarta, Banten, West Java, Central Java and Jogjakarta provinces. The total numbers of workers affected by the situation is approximately 100,000.
Some 14 factories have adapted production lines since March to produce personal protective equipment, and more are expected to follow.