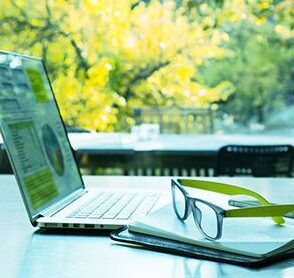 Formerly known as Copenhagen Fashion Summit, Global Fashion Summit will take place on 7-8 June at the Royal Opera House in Copenhagen, Denmark, and will be presented by Global Fashion Agenda.
Building on the success of Copenhagen Fashion Summit, the renamed event manifests the non-profit organisation's global outlook and reach, and aims to mark a new era for collaboration in the fashion industry.
"After two years of bringing the Summit content to your screens through our unique digital experience – CFS+, we are delighted to announce that Global Fashion Summit (formerly known as Copenhagen Fashion Summit) will return in physical form this summer," Global Fashion Agenda says.
"Fashion has evolved dramatically since Copenhagen Fashion Summit began. When the first Summit was held in connection with the UN Climate Change Conference COP15 in 2009, sustainability was still a rather new phenomenon in the fashion industry and often viewed as a philanthropic endeavour. Global Fashion Agenda, however, saw the urgent need for our industry to take responsibility and sparked the discussion by creating what is now the leading sustainability event gathering fashion decision-makers.
"Today, 13 years later, sustainability has found its way onto the agendas of CEOs and board rooms. Realising that it's not only the right thing to do to protect and optimise our planet's finite resources, more and more companies are integrating sustainability into their business models. Investors are also increasingly considering ESGs in their portfolio analysis to support investment decisions while policymakers have increased their attention the fashion industry for its impacts on people and planet. Likewise, there is also an ever-increasing demand from consumers – making it a business imperative."
With issues including climate change, human rights, overconsumption, and resource scarcity soaring to new heights, Global Fashion Agenda notes global collaboration to tackle issues is more vital than ever.
"There are only eight years to go to achieve the Sustainable Development Goals – combatting inequality, environmental destruction, overconsumption and more. Failing to meet these targets will breed dire consequences for our precious world and societies."
The ramifications of the fashion industry are impacting environments and societies globally, and the Summit strives to strengthen its representation and connections with diverse perspectives from across the world. By doing so, it increases awareness about the nuances within fashion and the different experiences of all actors operating within the value chain, while fostering international and cross-industry alliances. Therefore, Global Fashion Summit will be hosted in various key cities in the future (in addition to its flagship edition in Copenhagen). Details on upcoming locations will be shared later this year.
Click here to register interest.