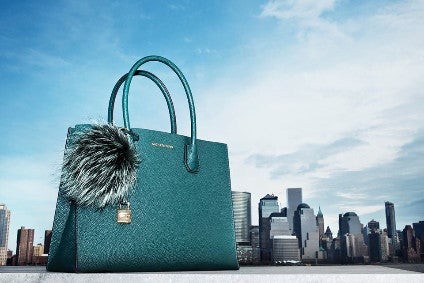 Capri Holdings, owner of the Michael Kors and Jimmy Choo brands, has sounded a warning on its full-year results in the wake of the coronavirus outbreak.
The company says it expects the China coronavirus will "materially impact financial results". As of 5 February, 150 of the company's 225 stores in mainland China are closed. Other stores are operating on reduced hours and are experiencing "significant declines in customer traffic".
"While this global health emergency is expected to be temporary, the duration and intensity of the disruption is uncertain, including potential broader impact outside of China if travel and tourist traffic is further restricted and there is a resulting decline in Chinese tourist spending in other regions.
"Given the dynamic nature of these circumstances, the company currently expects the situation in China to reduce revenue by approximately US$100m and earnings per share by $0.40 to $0.45 for the fourth quarter and full year. This estimate could materially change if the severity of the situation worsens, including potential broader impact on our business outside the region if outbound travel and tourist traffic is further restricted out of China and into other countries and regions.
"In addition, given the lower than normal visibility, the company will not be providing brand comparable store sales guidance ranges in the fourth quarter."
For the full year, Capri Holdings says it expects total revenues of $5.65bn and diluted earnings per share of between $4.45-$4.50.
For the fourth quarter, it expects revenues of $1.3bn and diluted earnings per share of $0.68-$0.73.
The announcement comes as the group reports its fiscal third-quarter results in which it noted a revenue increase of 9.2% to $1.57bn compared with the same period last year.
Income from operations, however, fell to $205m from $290m. Net income rose to $210m from $200m but when adjusted for impairment, restructuring and other charges, it fell to $253m from $265m the prior year.