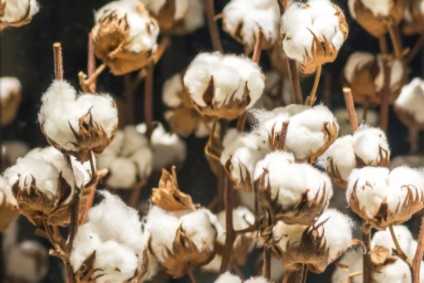 Cotton prices are unlikely to spike in the economic recovery that follows the current coronavirus crisis – but garment sourcing costs may see significant upward pressure, a new forecast suggests.
The outlook from Cotton Incorporated, the research and marketing company funded by US upland cotton growers, is based on the fact that US planting acres are unlikely to change in the 2020/21 crop year. And if a similar pattern is maintained in other major producing countries, it says, a major surplus could emerge.
Such a surplus, when added to the high level of 2019/20 ending stocks that will be carried forward, would lead to a glut in cotton fibre supplies.
That said, upward pressure in garment sourcing costs could result from competition for order completion as demand surges through emptied supply chains when the eventual recovery arrives.
Not only are there likely to be fewer textile manufacturers in business to take orders by then, but many garment manufacturers may have been forced to close. If closures are widespread, global manufacturing capacity may require several years to rebuild.
Cotton Incorporated notes a repeat of the spike in cotton prices back in 2010/11 is unlikely because of the abundance of cotton fibre supplies. In contrast, the aftermath of the financial crisis of 2008/09 saw a three-year decline in global cotton acreage and production as farmers focused on crops such as corn and soybeans.
"This caused the global stocks-to-use ratio to drop to below 40% in 2009/10. In contrast, the current stocks-to-use ratio for 2019/20 is 83%, indicating more than double the level of available supply relative to use – and use estimates may fall further."
Cotton prices are currently sitting at record lows, with the May NY futures contract dropping from 61 to 53 cents/lb in the past month, and the A Index slipping from 72 to 64 cents/lb.
Supply, demand and trade
The latest US Department of Agriculture (USDA) report featured a record downward adjustment to demand. Global mill-use was lowered 7.6m bales relative to last month, to 110.6m.
If realised, this would be the lowest level since 2013/14, Cotton Inc says, adding: "Given the possibility for Covid-19 to re-emerge after an initial containment and the severe economic effects resulting from shutdowns around the world, further downward revisions appear likely."
There were also widespread country-level reductions for consumption. The largest decreases were for India (-2.5m to 22.0m bales), China (-1.5m to 35.0m), Pakistan (-700,000 to 10.1m), Bangladesh (-500,000 to 6.9m), Turkey (-500,000 to 6.8m), Vietnam (-500,000 to 6.3m), Indonesia (-200,000 to 2.8m), and Uzbekistan (-150,000 to 3.2m). There were also a large number of decreases of 100,000 bales (Brazil, Mexico, the US and Thailand) or less.
The world production estimate was comparatively unchanged (+118,000 bales to 121.7m) and was primarily a result of a 200,000 bale increase for Brazil (to 13.2m).
With the large decrease in mill use and increase in production, there was a large (7.9m bale) increase in world ending stocks. At 91.3m bales, the current forecast calls for the biggest carryout since 2014/15, when global stocks were concentrated in China's reserve programme.
By withholding stocks from the market, the reserve program prevented the high level of stocks from fully weighing on prices. With no government support on the scale that China provided from 2011/12 to 2014/15 expected this crop year, the burden of 2019/20 stocks can be expected to keep significant downward pressure on prices.