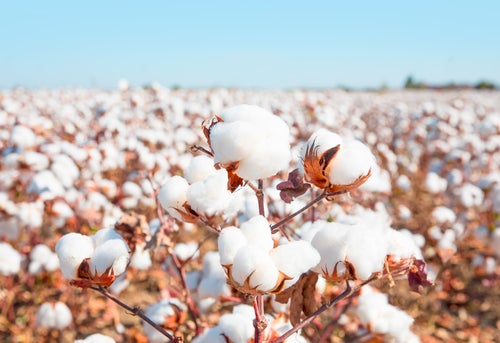 The partnership between ICAC and CottonConnect will initially span a year and covers four key areas of collaboration between the two.
"We are delighted to collaborate with The International Cotton Advisory Committee. I believe this partnership will allow both organisations to learn and work on the challenges faced by the cotton industry today. We look forward to exploring innovative ideas, sustainability challenges and productivity initiatives that mutually benefit both the organisations," said Alison Ward, CEO, CottonConnect.
ICAC executive director Kai Hughes, added: "Collaborating with our industry allies has become a core principle for the ICAC over the last five years and this partnership with CottonConnect is evidence of that. The chaos caused by the Covid pandemic in 2020 and 2021 has prompted organisations everywhere in the world to think of ways to improve the performance and resilience of their supply chains. CottonConnect excels in this area and shares our core values, so it's a natural decision for our two organisations to work together to find solutions that improve the lives of cotton and textile professionals everywhere."
The four collaboration areas are listed below:
Knowledge Sharing
ICAC and CottonConnect can benefit from ongoing collaborative interactions. Since ICAC is the only intergovernmental association representing 25 cotton producing, consuming, and trading countries worldwide, it can serve as a valuable learning platform for CottonConnect to learn through discussions on cotton issues of international significance. CottonConnect can learn from ICAC and build on the sustainability component of cotton production, thus improving the progress and development of cotton sectors across its regions. ICAC can also learn from CottonConnect's extensive experience and share it with other members across the globe.
Innovation
Innovation is a major issue within the cotton sector in light of pressing issues, including climate change, increasing productivity and improving farmer livelihoods. ICAC's privileged relationships with major players afford it access to leading cotton researchers and scientists across the globe, who understand cotton from the field to the hand of the consumer. The CottonConnect network stands to benefit greatly from these innovations and is ready to take advantage of those that are practical and feasible to implement. ICAC member countries may also benefit from CottonConnect's innovations in cotton. Collaborations like these could lead to new and joint innovations in the future.
Environment Sustainability Assessment
Growing cotton has many challenges for the environment because of its water consumption and pollution, soil degradation, greenhouse gas emissions, and use of harmful pesticides and fertilisers, ultimately undermining the industry's ability to maintain future production. The challenge of bringing cotton production up to minimal environmental standards is immense. ICAC and CottonConnect can work together to measure environmental aspects like carbon footprint, GHG emission, carbon sequestration, etc.
Joint Project Initiative
CottonConnect and ICAC are interested in discussing potential collaborations and joint projects that would benefit both parties. ICAC, for example, has embarked upon an impressive project aiming to double cotton's earnings within four to five years. CottonConnect sees great potential in collaborating with ICAC on such productive and innovative initiatives. Both parties are open to jointly developing and implementing innovative cotton projects and seeking investment from potential funders and donors.
In recent weeks, concerns have grown for the global cotton sector which is seeing the impact of flooding and drought expected to lead to a large reduction in the crop for the 2022/23 season.