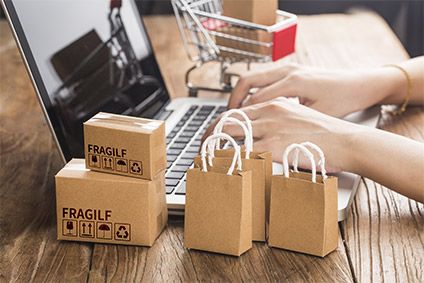 The Covid pandemic has forced a shift in shopping habits among UK consumers, with internet searches for "cheap clothes" jumping by 46.3%.
The Cheapest Countries study, by Pink Casino, explores how shopping habits have changed during lockdown through analysis of search data.
Almost a third of Brits used a discount code or voucher when shopping online, while some of the most searched terms were "clothes sale", "clothes discount" and "clothes secondhand".
The study revealed Brits are 53% more likely to search for clothing under GBP5 (US$6.59) than items that cost more than GBP10.
Following the lockdown in March, searches for "free trials" grew 31.6% while searches for "free shipping" increased by 22.2%.
And searches for fast fashion retailers including Boohoo, Pretty Little Thing, Missguided, and ASOS peak around Black Friday.
"Fast fashion – whereby trend-led clothing is mass-produced to be sold at a discounted price on the high street – remains a prevalent global issue, while an estimated 10,000 items of clothing are sent to landfill every five minutes in the UK alone," said PinkCasino.
"The research points to unsustainable shopping habits having risen substantially in the UK during the Covid-19 lockdown.
"Younger generations appear to be the primary perpetrators behind fast fashion supply and demand, as searches for 'student discount' peak for brands Asos, Missguided, Boohoo, and Pretty Little Thing."