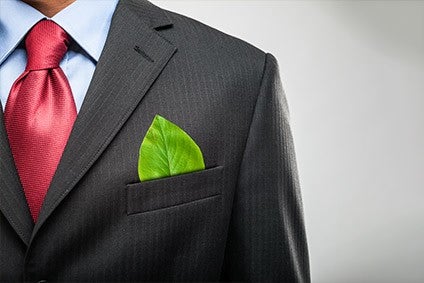 C2CPII president and CEO Peter Templeton will step down this autumn to assume the role of interim president and CEO of the US Green Building Council (USGBC) and Green Business Certification Inc (GBCI).
The C2CPII board of directors has named Dr Christina Raab as Templeton's successor upon his departure.
The C2CPII is dedicated to powering the circular economy through products and systems that have a positive impact on people and planet.
Through the C2C Certified Products Program, the Institute sets the global standard for products that are safe, circular and responsibly made. Cradle to Cradle Certified is used by future-focused designers, brands, retailers and manufacturers across the value chain to innovate and optimise materials, products, and systems according to the world's most advanced science-based measures for material health, product circularity, clean air, and climate protection, water, and soil stewardship, and social fairness.
Raab joined the Institute in September 2019 as vice president, strategy and development. In this capacity she has been instrumental in strengthening the Institute's external profile, strategic partnerships, programmatic offerings and internal capabilities. Raab has worked globally to advance responsible consumption and production practices throughout her career, including leadership roles at forefront sustainability consulting firms and organisations focused on driving circular transformation and sustainable development across global value chains.
"We are delighted to welcome Dr Christina Raab as the next president and CEO of the Cradle to Cradle Products Innovation Institute," said Gerrit Bruggeman, Institute board chair. "Christina's track record of driving transformative sustainability and circularity practices through leading voluntary global standards, market-based innovation, strategic partnerships, and collaborations will ensure that the Institute is strongly positioned to continue its current trajectory of growth and success."
"I am honoured to step into the role of Institute president and CEO," said Raab. "This is a pivotal moment for the global climate and social agenda, and the Institute has a powerful role to play in establishing Cradle to Cradle Certified as a universally enabling solution for a healthy, equitable and sustainable world powered by products and systems that are safe, circular and responsible. I look forward to continue working alongside the Institute's board, staff, and our global stakeholder community towards our shared vision of a positive future for people and our planet."
The Institute will also continue to draw upon the expertise of its core technical team under the leadership of Dr Susan Klosterhaus, along with the industry knowledge of the sector leadership team established by Raab to enable and accelerate the innovation and optimisation of products in high-impact market sectors, including the built environment, apparel and footwear, cosmetics and personal care, household products, packaging and electronics.
Since joining the Institute in September 2018, Templeton has overseen the creation of the organisation's current strategic plan, and the development and deployment of the Cradle to Cradle Certified Product Standard Version 4.0, released earlier this year. The Institute has also experienced significant growth in the number of C2C Certified products and in its community of certification holders.
Templeton will depart and Raab will assume her new role on 15 October 2021.
"We highly value Peter's leadership of the Institute during the past three years," Bruggeman said. "As a result of his leadership, the Institute is now strongly positioned to advance the scaling of Cradle to Cradle Certified as the global standard for products that are safe, circular and made for a positive future".