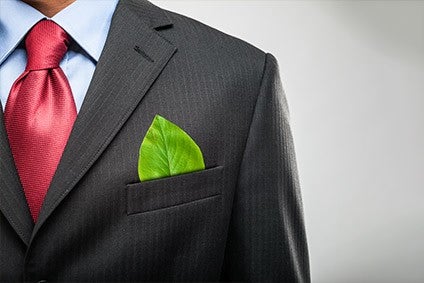 Verification, testing and certification company SGS has named Daniel Rüfenacht as CEO of Bluesign Technologies AG, a member of the SGS Group.
Rüfenacht takes up the role today (1 June), succeeding Jill Dumain who becomes global vice-president for sustainability solutions at SGS.
Bluesign Technologies, based in St Gallen, Switzerland, works with the textile value chain to eliminate harmful substances within the manufacturing process.
Joining SGS in 2008 as vice president corporate sustainability, Daniel was promoted to group vice president, corporate communications and sustainability in 2017. In this role, he had responsibility for sustainability management systems, the global sustainability programmes, brand and communications.
Charles Ly Wa Hoi, executive vice president of connectivity and products at SGS, said: "Daniel's extensive experience in sustainability will undoubtedly drive the company forward and lead the way in ensuring excellence in sustainable textile manufacturing.
"Bluesign is about finding solutions to both today's and tomorrow's social and environmental challenges and we are confident that Daniel's ambition and commitment to sustainability will continue to bring about the changes needed to reduce the environmental impact of textiles."