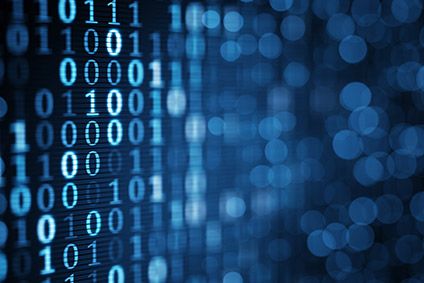 Retailers are being urged to turn to data-driven insights to drive business value as they are being "vastly outperformed by their peers" who are realising as much as a 70% increase on the average revenue per employee.
A report published by Capgemini, 'The Data-Powered Enterprise: Why organizations must strengthen their data mastery', found that while applying data and analytics is becoming a prerequisite for success and innovation, the ability of organisations to use data-driven insights to drive business value remains less than 40%.
Retail, it said, lags behind in regard to fully harnessing activated data for innovation which, it adds, is "a problem" since data has never been more important following the Covid-19 pandemic which has heightened the need for forward-looking, realtime insights and scenario modelling.
"Actionable data is the most critical factor in digital transformation," report authors state.
The study found so-called "data masters", those organisations that are data-powered, realise a performance advantage of between 30% and 90% in various metrics across customer engagement, top-line benefits, operational efficiency, and cost savings, and 245% higher fixed asset turnover.
"We define a data-powered enterprise as an organisation that can create, process and leverage data proactively to fulfil its corporate purpose, achieve its business objectives, and drive innovation," Capgemini says in its report.
It adds only 38% of organisatons are basing their decisions on data rather than intuition or observation, with one of the barriers to data adoption is its quality which leads to lack of trust.
In a research study published in MIT Sloan Management Review, companies are said to be losing around 15% to 25% of their revenue due to poor data quality.
In order to become a data master, an organisation needs to focus on three priorities:
Data activation: this refers to the use of data in end-to-end business processes to secure business outcomes i.e., transforming data and insights into actions. To achieve this, organisations need to:
Align their data and analytics strategy with the business strategy
Build business users' trust in data
Establish an AI and analytics CoE to assist business teams
Foster a data-powered culture by strengthening "data citizenship."
Data enablers: these are the key capabilities necessary for building data-powered enterprises and include infrastructure, governance, and operations. Organisations need to:
Strengthen data collection processes and improve data quality
Invest in data landscape modernization to get agility in data activation
Operationalise data and analytics through DataOps and MLOps
Data advantage: this is about creating a competitive advantage, particularly by leveraging external data including data from hyperscalers. To realise this, organisations need to be able to leverage external data to enhance their insights.
"Business leaders fundamentally need to look at their data strategy and innovation pathway," says Zhiwei Jiang, CEO of insights and sata at Capgemini. "We still don't have enough data-minded leaders at the C-suite level to drive organisations on the right data journey.
"There's a lot more at stake for businesses who don't act; from operations to sales, customer engagement, revenue and profitability. Those that can monetise data and convert these into assets will thrive. Those that don't will get left behind. A mindset change is needed, leaders must accept and embrace an agile culture of experimentation if they are to achieve data activation."