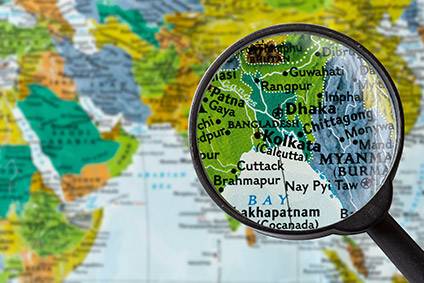 DBL Group confirmed it would be investing US$650m in the DBL industrial park at Shreehatta Economic Zone at an event in Dhaka on 22 August.
The industrial park will feature the latest technology and diversified DBL products and will create almost 6,000 job opportunities.
Reporting from the event, local publication The Daily Star citing MA Jabbar, managing director of DBL Group, said the launch is an important step towards achieving the vision of pushing forth the next phase of Bangladesh's growth through world-class infrastructure.
The group has interests in apparel, textiles, ICT, pharma, and telecoms.
It is also present in Ethiopia where it has an apparel and textile factory.
The facility, according to The Daily Star, will take three years to set up with DBL planning to build a mill for producing fine cotton yarn and rotor yarn to cater to the needs of the textile industry.
It will also have a polyester recycling unit to produce staple fibre as a raw material for spinning factories with a targeted production capacity of 18 tonnes per day.
"With this integrated and technologically advanced industrial park, we are aiming to upskill workers and create a sustainable co-dependency between man and machine so that our facilities can manufacture standard and luxurious products for both industrial and consumer use," Jabbar is quoted as saying.
Bangladesh hit headlines yesterday after a new safety agreement for workers was agreed following months of negotiations between brands and global unions, with plans to expand to other countries.