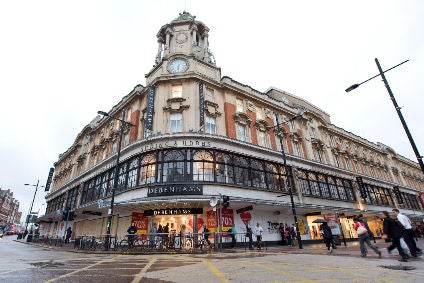 Sir Ian Cheshire has been forced to resign as chairman of Debenhams after two of the struggling UK department store retailer's major shareholders – one of whom was Sports Direct boss and retail tycoon Mike Ashley – voted against his re-election to the board at yesterday's AGM.
In a statement, Debenhams said Sir Ian has concluded it is no longer possible for him to remain as chairman given the decision. Cheshire joined the board in January 2016 and was appointed chairman in April 2016.
CEO Sergio Bucher also initially failed to be re-elected, principally as a result of the votes of the same two major shareholders, but received 44.5% of the votes cast on resolution, securing his re-election. Excluding those two shareholders, the vote for Bucher to continue on the board was about 99.6% in favour, Debenhams said.
The board said it is "mindful of its responsibilities to all shareholders" and has full confidence in Bucher and in the management's plan to reshape the business. It added Bucher should continue as CEO of Debenhams, as it is in the best interests of Debenhams that the executive team remains fully focused on delivery of the plan.
Following Cheshire's departure, Terry Duddy, Debenhams' senior independent director, was appointed interim chairman with immediate effect.
The news follows a "dismal" set of Christmas results reported by Debenhams yesterday which saw heavy discounting across the peak period. For the 18 weeks to 5 January, group gross transaction value declined 5.6%, with like-for-like sales down 5.7%. The UK was down 6.2% while international fell 3.5%. Digital sales rose 4.6% across the period.
It also reignites an ongoing feud with retail tycoon Mike Ashley, whose Sports Direct business is Debenhams largest shareholder. Last month Ashley sent a strongly-worded letter to Debenhams chief executive Bucher after he turned down Ashley's offer of a GBP40m (US$50.3m) interest-free loan.