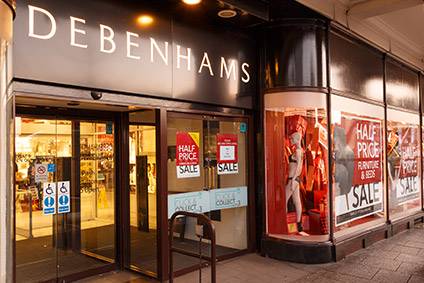 Almost 70 jobs have been lost in Bangladesh after British retailer Debenhams liquidated its sourcing operation after collapsing into administration last month.
The Bangladesh office – which trades as Debenhams Hongkong Limited – was informed of the move by email last month, which also said the 69 staff contracts had been terminated with immediate effect. A source at the office alleges the action was undertaken "illegally," since the office was out of action under government instructions to obey the nationwide coronavirus lockdown.
Workers also say their contracts were terminated without the payment of April's salary, four months' salary in lieu, severance pay, festival bonus or annual leave encashment.
"Besides we are under life risk as our office landlord and other Bangladeshi creditors are threatening us for their due payments since they don't have any clear contact point but us," the source told just-style.
just-style understands KPMG in Hong Kong is handling the liquidation of Debenhams' sourcing operation including the Bangladesh office, and that Debenhams is operating in accordance with UK insolvency law where all unsecured creditors have to be treated in the same manner.
There is also an employee provident fund which the company paid into that the administrator is making available to employees, but which is currently being held up by the banks.
"Like all fashion retailers, we have had to make some very tough decisions in relation to our supply chain. We are trying to deal with all those affected as fairly and openly as possible. Suppliers who continue to work with us during our administration period will be paid to terms," a Debenhams spokesperson says.
The department store retailer's UK operation fell into administration in April, when it also said it would likely appoint a liquidator for its Irish operations. The retail group, which has 142 UK stores and employs around 22,000 staff, took the step to protect the company against claims from creditors during the Covid-19 pandemic.
Throughout the process it claimed payments to suppliers who continue to provide goods and services during the administration would remain unaffected and be paid to terms.