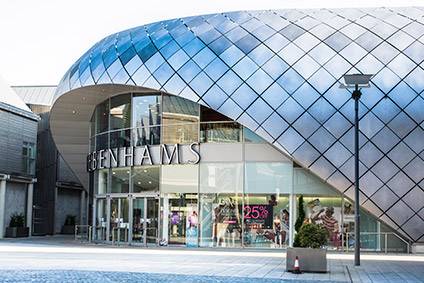 The marketplace platform is powered by Mirakl and will allow Debenhams to evolve into a new era of digital commerce and respond to changing customer demand by rapidly growing its product offering while staying true to the Debenhams brand, Mirakl and Boohoo said.
The launch of the marketplace follows the acquisition of Debenhams by Boohoo in January of this year.
The acquisition is an important development for Boohoo as it seeks to capture incremental growth opportunities arising from the accelerating shift to online retail. The marketplace represents a strategic opportunity to transform the Boohoo Group's target addressable market through the creation of an online marketplace that leverages Debenhams' high brand awareness and existing traffic.
Through the Debenhams marketplace, the ambition is to create the UK's largest marketplace across fashion, beauty, sport and homeware. By leveraging the Mirakl Marketplace Platform, Debenhams can quickly onboard new brands, as well as maintain and extend both existing Boohoo and Debenhams brand relationships.
Jo Graham, chief information officer, Boohoo Group, said: "With the launch of this marketplace, we are evolving the Debenhams brand to stay ahead of the demands of the current digital-first world of commerce. Our partnership with Mirakl is critical to this evolution. With its unmatched technology, expertise, and seller ecosystem, Mirakl is supporting us to drive forward Debenhams' digital transformation while ensuring we maintain the iconic brand that customers have come to love since its creation over 240 years ago."
Citing data from the Enterprise Marketplace Index , Mirakl says marketplaces grew by more than 80% year-over-year in 2020, more than double the rate of overall eCommerce growth.
"In creating an online marketplace, Debenhams is able to transform the way it reaches and engages with both existing customers and a new customer base of digital native shoppers by providing a one-stop online shop," said Adrien Nussenbaum, co-CEO and co-founder, Mirakl. "In order to thrive, businesses need to invest in their online platforms to help better navigate the new world of retail and remain resilient. This partnership with Debenhams is further validation of the capacity of our market-leading solution to enable UK retailers to meet changing customer demand and lead in this new digital age."