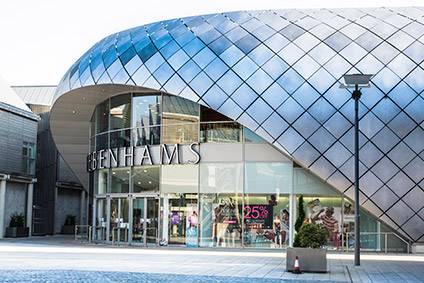 UK department store retailer Debenhams says all its remaining stores will permanently close on either 12 or 15 May.
In a further closures update today (5 May), Debenhams notes the remaining stores will offer shoppers discounts of up to 80% on fashion and home, and up to 70% on beauty and fragrance.
Having already announced 52 store closures up to 8 May, the retailer will now look to close its remaining 49 stores. All Debenhams stores have been made Covid-secure, with appropriate hygiene and social distancing measures in place, the retailer says.
"Over the next ten days, Debenhams will close its doors on the high street for the final time in its 242-year history," a spokesperson for Debenhams says. "Our sincere thanks go out to all of our colleagues and customers who have joined us on this journey. We hope to see you all one last time in stores before we say a final goodbye to the UK high street."
Debenhams entered administration for the second time in April last year, and began a wind-down of its operations in early December after JD Sports Fashion, Britain's largest sportswear retailer, ended rescue talks and administrators failed to find an alternative buyer for the business.
In January, UK online fast fashion retailer Boohoo Group inked a deal to acquire the global rights to Debenhams brands and its websites for GBP55m (US$75.2m). The move is aimed at furthering the group's ambition to create the UK's largest marketplace and grow into new categories including beauty, sport, and homeware.