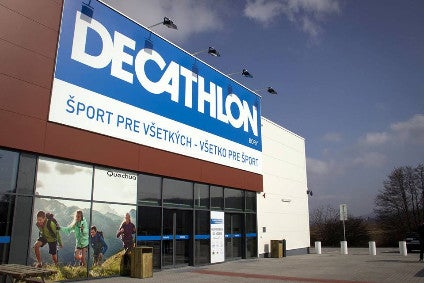 Global sporting goods retailer Decathlon has committed to sourcing 100% renewable electricity for its global operations by 2026.
The company, which is based in France and is thought to be the largest sporting goods retailer in the world, has joined RE100, a global corporate leadership initiative moving businesses toward 100% renewable electricity.
The move sees Decathlon commit to sourcing 100% of its electricity from renewable sources by 2026, through the production and procurement of renewable energy. The commitment covers all of Decathlon's retail and logistics sites around the world.
"Decathlon is really proud to join RE100. We look forward to learning from, sharing and working with other companies to make renewable energy more accessible," says Emma Woolley, project manager for renewable energy at Decathlon.
The commitment, she says, is aligned with the retailer's Vision for 2026, which has a heavy focus on reducing its environmental impact.
Earlier this summer, Decathlon pledged to significantly reduce its polyester impact, with all textile products sold in France due to be made from 100% more sustainable polyester by the end of 2021.
"By doing our part to combat climate change, we help to protect the natural environment where people play sport. We hope our commitment enables other companies to do the same."
Decathlon, which mostly sells its own branded sporting goods and covers over 70 sports, is the largest French retailer to have signed up to RE100. The commitment covers both Decathlon's free-hold and lease-hold sites.
Currently, 70% of its electricity consumption is generated by France, Spain, Italy and China. Some sites already benefit from on-site solar production in Europe, and the first installations in China and India were completed this year.
"We're thrilled to have Europe's largest sports retailer join RE100," adds Sam Kimmins, head of the RE100, The Climate Group. "By transferring its global operations to 100% renewable electricity, Decathlon is demonstrating to its customers that sustainability is at their heart of its business. This is just the kind of leadership we need to see to drive down emissions at speed."
The retailer joins PVH as a RE100 member, with the apparel giant having joined the initiative last week.