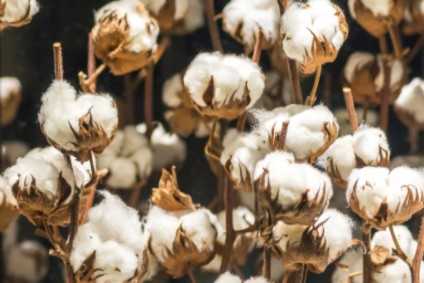 Activewear and lifestyle clothing maker Delta Apparel has joined 638 companies from across the global supply chain who have signed up to the Cotton Leads programme, which supports responsible production practices by cotton growers in the US and Australia.
The initiative is a joint effort of the Australian and US cotton industries that aims to raise awareness of sustainable and responsible cotton growing practices and to keep member partners informed about the leading efforts in reducing the environmental impact of cotton production.
Its partners include global manufacturers, brands and retailers, including Wrangler, Target Corp, JCPenney, Walmart, Gap Inc, Hugo Boss, Hanesbrands, Fruit of the Loom, and Esquel Group.
"Quality products start with quality ingredients," says Deb Merrill, president of Delta Group and CFO of Delta Apparel, Inc. "For Delta Apparel, quality has to also include a sustainability component. We take great pride in the efficiency throughout our supply chain and managing sustainable cotton resources without adding costs."
Built upon core principles that are consistent with sustainability and that promote the use of best practices and traceability in the supply chain, Cotton Leads offers cotton users the confidence and knowledge that their raw material is responsibly produced and traceable. The programme was founded by Cotton Australia, the Australian Cotton Shippers Association, the Cotton Foundation, the National Cotton Council of America, Cotton Council International and Cotton Incorporated.
"Delta Apparel has been a good customer of US cotton for many years," says Jennifer Lukowiak, director of supply chain marketing at Cotton Incorporated. "By joining Cotton Leads, they underscore their commitment to sustainability and to the role US cotton plays in fulfilling it."