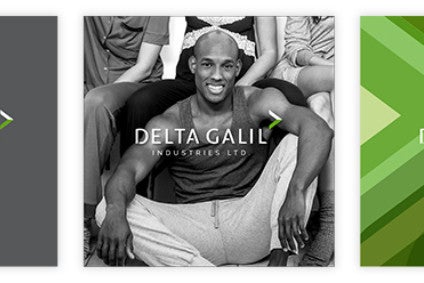 For the year ended 31 December 2022, sales were up 4% to US$2.03bn. In constant currency, sales increased across all geographies and in all segments in 2022. In the fourth quarter, sales dropped 6% to $544.4m.
Earnings were down 4% to $115.4m for the full year, while fourth-quarter sales dropped 17% to $37.7m. EBIT in the fourth quarter decreased 12% to $57.2m.
E-commerce sales on the company's own websites were $62.8m in the fourth quarter, representing a 6% drop. For the year, e-commerce sales were down 13%. The decline followed a shift in consumer behaviour back towards physical retail stores after Covid-19 related lockdowns.
Isaac Dabah, CEO of Delta Galil, said: "We achieved record annual sales in 2022, driven by sales growth across all of our geographies and within all of our segments, on a constant currency basis. Our performance throughout the year is especially noteworthy as our global teams continued to navigate challenging economic conditions, increased customer inventories and higher promotional activities. During the fourth quarter, we reduced our inventories and generated strong cash flows which further strengthened our balance sheet.
"While we expect challenging market conditions to continue throughout 2023, we believe we are well positioned to grow sales and improve profitability in the second half of the year. During 2023, we will continue to invest in our digital capabilities and further extend our leading private label offerings to iconic and digitally native global brands. Finally, we plan to further enhance our flexible global supply chain with a new factory in Vietnam and Egypt."
For the 2023 fiscal year, the company is expecting sales in the range of $2bn-$2.08bn, and net income in the range of $120.9m-$130.2m.