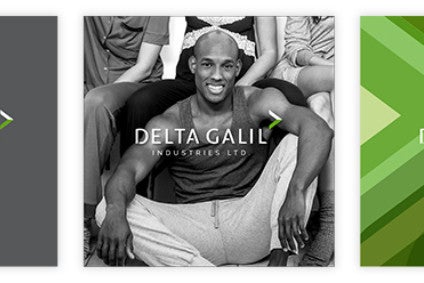 For the three months to 30 September, Delta Galil reported sales of US$501.1m, compared to $382.9m in the prior-year period. Excluding the sales of Bare Necessities, which was acquired in October 2020, sales increased by 23%.
E-commerce sales on the company's own website rose 102% to $52.4m. Excluding Bare Necessities, own website e-commerce sales declined 8% in the third quarter of 2021, compared to the same period in 2020.
Net income, meanwhile, was $32.5m, compared to $19.5m last time. Excluding non-core items, net of tax, which included a loss from early redemption of bonds, net income for the third quarter was $36.4m, compared to $19.5m a year earlier.
Gross margin increased by 150 basis points to a quarter high of 39.6%.
"We are very pleased with our performance this quarter, which represents a strong trend of three consecutive quarters of record revenues, four consecutive quarters of record gross margin, and five consecutive quarters of record operating margin," said Isaac Dabah, CEO of Delta Galil. "We saw a significant increase in EBIT, driven by higher sales in all segments and geographic areas with improved products, customers, and channels mix, and saw the benefits of operational and financial efficiencies we implemented over the last 15 months."
The company has raised its 2021 financial guidance, excluding non-core items and assuming there is no resurgence of the Covid-19 pandemic that leads to quarantines and/or lockdowns in any countries in which the company sells or manufactures its products.
It now expects full-year 2021 sales to range between $1.9-$1.94bn, representing an increase of 4%, compared to mid-point of prior guidance and up 14% from 2019 sales of $1.69bn. 
Full-year net income is expected to be between $113-$117m, representing an increase of 15%, compared to mid-point of prior guidance and up 91% from 2019 net income of $60.2m.
Meanwhile, as part of its strategy to enhance its branded portfolio, Delta Galil has signed a long-term global licensing agreement with Polo Ralph Lauren for women's intimates and sleepwear.
"This partnership represents a significant addition to our licensing portfolio, and we're thrilled to be working with such an iconic and timeless brand. It marks another significant step in our growth strategy of partnering with leading global brands and comes on the heels of our recent global licensing agreements with Adidas and Wolford," Dabah said.