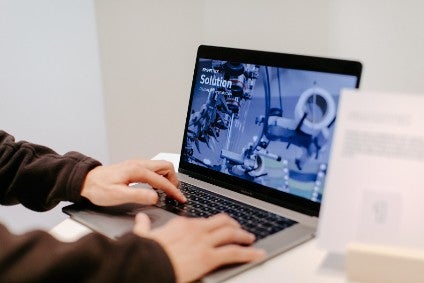 Fashion start-ups are "significantly" affected by the impact of the Covid-19 crisis with key areas of concern including business development and financing, new research shows.
The findings are the result of a survey conducted by Dutch sustainability initiative Fashion for Good, which was shared with 105 innovators in its programmes to gauge the impact of the crisis on sustainable fashion start-ups and what support they need moving forward.
Of the responses, 73% cited delayed customer acquisitions as a main factor impacting the business, while 54% named constrained cash flow and interruptions to fundraising.
45% said paused R&D activities were having an impact, while 39% said loss of contracts/clients was a main factor and 36% cited disruption in the supply chain.
Employment management and safety and delay in capital expenditure were named by 31% and 21% of responses, respectively.
The survey also found mid-stage and late-stage companies are being hit the hardest in terms of business development, while early and mid-stage firms said financing was having the biggest impact.
Meanwhile, Fashion for Good did report some optimistic responses, with some start-ups seeing the crisis as a potential trigger to "completely transform the industry" by having a positive impact in the long term, particularly in circular business models. Indeed, most innovators are optimistic things will improve in 12 months, the organisation said.
It added innovator actions undertaken in response to the crisis show flexibility in strategy or operating expenditure and outlined a number of firms that have pivoted their business models and production towards supporting solutions for the current pandemic.
Among them are Dropel, which produces high performance, natural materials that are water repellant. The firm is producing woven and non-woven, water-proof and anti-microbial medical gown fabrics that are made for disposal.
Pure Waste Textiles is also producing fabric masks and bandanas that are washable and manufactured from 100% recycled cotton-polyester blend, while &wider is now being offered by auditing companies as a remote monitoring tool to conduct audits as auditors cannot visit factories due to stay-in-place restrictions.
Fashion for Good aims to help brands, retailers and manufacturers find more innovative and sustainable ways of producing fashion.