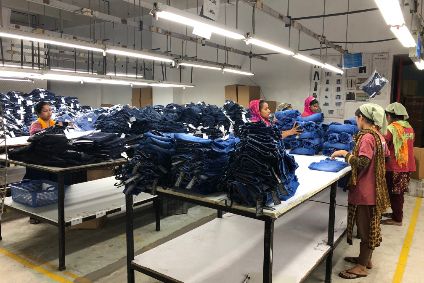 A digital mapping technology that tracks the development of readymade garment factories in Bangladesh has revealed 9% of facilities surveyed have permanently closed following the Covid-19 pandemic.
The Mapped in Bangladesh (MIB) project, devised by the Centre for Entrepreneurship Development (CED) and Brac University (BracU), began tracking the impact of Covid-19 on factories across the country earlier this year with Phase Two reporting beginning on 20 July.
The second phase of its ongoing 'Rapid Survey' series involved data collection via phonecalls. 2,334 of 3,342 factories in Dhaka, Gazipur, Narayanganj, and Chattogram participated in the survey. Of the key findings:
1,850 (79%) of factories are currently operational
286 (12%) of factories are temporarily closed
198 (9%) of factories are permanently closed
143 factories were found to have been producing face masks and/or Personal Protective Equipment (PPE) along with their regular products, of which 69 factories said that they were producing for the export market.
Among the operational and temporarily closed factories (total 2,136 factories), 40.5% of the factories claimed to be hopeful to resume their operation in a full-fledged manner after June of this year, while 25.1% said that they hoped to resume their operations partially, and 30.6% of factories were uncertain whether they would be able to resume their normal operations.
On average, the member factories (factories that are members of Bangladesh Garment Manufacturers and Exporters Association (BGMEA) and/or Bangladesh Knitwear Manufacturers and Exporters' Association (BKMEA) were able to utilise 70.6% of their production capacity, compared to 59.8% by non-member factories.
Factories that are currently operational have been using 92.1% of their workforce during the pandemic as compared to normal times (before the pandemic). This rate of workforce utilisation at present compared to the times before the pandemic was higher for the Dhaka district (96.9%), while the lowest was for factories from Gazipur (89%).
The four-year (2017-2021) MiB project is being implemented to enable transparency in the RMG sector by developing a digital map of export-oriented RMG factories collected through a country-wide census. The beta version of the digital map has already published the data of 2,837 factories from Dhaka, Gazipur, and Narayanganj, while the data of 505 factories from Chattogram are soon to be added.
The MiB project is being funded by Laudes Foundation, with co-funding by the Kingdom of the Netherlands, strategic partnership of the BGMEA and BKMEA, and strategic support from the Department of Inspection for Factories and Establishments (DIFE).