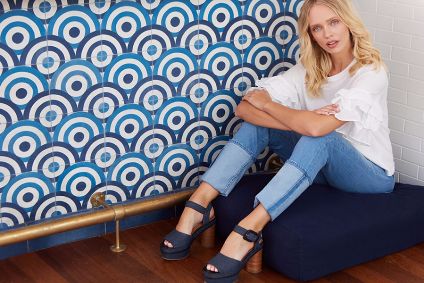 Performance jeans brand DL1961 Premium Denim has partnered with Austrian cellulosic fibre producer Lenzing on a new premium, sustainable denim blend using Refibra branded lyocell fibres.
A long-standing Lenzing partner, DL1961 will create a new denim blend that utilises renewable wood sources and a so-called "supplementary proportion" of recycled cotton scraps to create a garment that is sustainable but still retains the premium quality, feel and fit.
The brand, which has been using Tencel fibres since 2012, is one of the first Lenzing partners to use Refibra fibres in its denim collection, with the new line due to launch pre-autumn next year.
Developed as part of Lenzing's efforts to drive a circular economy in the textile industry, Refibra – which stands for 'Reduce, Reuse and Recycle' – is the first cellulose fibre featuring recycled material on a commercial scale. It is produced in the Tencel production process and comprises scraps of cotton and wood.
"Denim apparel has a high impact on the environment and consumers are seeking alternatives with the environment in mind," says Tricia Carey, director of global business development for denim at Lenzing. "Lenzing is offering a viable solution with Refibra branded lyocell fibres to provide innovation with reduced environmental impact. We are pleased to partner with such a premier denim brand, DL1961 to bring Refibra fibres to denim consumers. Denim is not just about fit and style, it is also about sustainability."
Since its launch in 2008, New York-based DL1961 has become recognised a global leader in denim innovation, known for its super sculpting, high recovery and high retention jeans that never bag, sag or lose their shape.
"It is our responsibility as a company and as leaders in the denim industry to make sure we are always in pursuit of better processes and materials that reduce our environmental footprint all while providing our customer with newer more technologically advanced denim season after season," adds CEO Maliha Ahmed. "Partners like Lenzing make our dream of creating the most efficient, high quality denim on earth a reality."