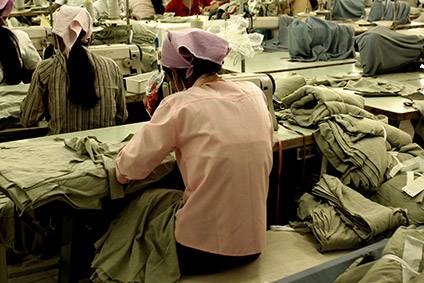 The Dutch Ministry of Foreign Affairs has given its backing to a new consortium working towards fair prices and decent wages for garment workers.
The STITCH (Sustainable Textile Initiative: Together for Change) initiative is being led by Fair Wear Foundation (FWF), which works towards better labour conditions in the garment industry.
It has joined forces with the British Ethical Trading Initiative (ETI), the Center for Development and Integration in Vietnam (CDI), labour organisation Cividep India, and Dutch trade unions CNV Internationaal and Mondiaal FNV.
The multi-year collaboration will receive financial support from the Ministry, just-style has been told, with further details expected in the coming weeks.
STITCH's goal is to create a new normal for the garment industry – "An industry in which fair prices and decent wages are the norm," explains director Alexander Kohnstamm of Fair Wear Foundation.
"The crisis we're in now exposes how vulnerable garment workers are. Most of them do not earn enough to sustain their families and lack any kind of safety net. We're delighted that the Dutch government values the work we're doing and shares the sense of urgency to create a true breakthrough for workers' rights."
Higher wages
The six organisations will work with European fashion brands and trade unions in garment production countries on collective bargaining to influence higher wages and workplaces that are free from harassment.
By involving other players in the supply chain, such as the garment brands, the aim is to drive more impactful change, the FWF spokesperson explains.
"If you really want to work towards higher wages, brands play a big role in paying fair prices, allowing factories to pay a living wage. That shows that all parties in the chain are needed to create real change for workers. And that is why the STITCH consortium covers the global supply chain from retailer to garment worker."
By doing business in a responsible way, garments brands also play a crucial role in making the industry more sustainable. Therefore, the consortium considers it to be a crucial step to hold garment brands and factories accountable for their behaviour.
All six organisations involved in STITCH have been working on better labour conditions for years. Fair Wear, CNV Internationaal and Mondiaal FNV have been in a partnership since 2016. By adding three more influential organisations – with two of them based in garment production countries – the partnership expects to expand its impact throughout the industry.