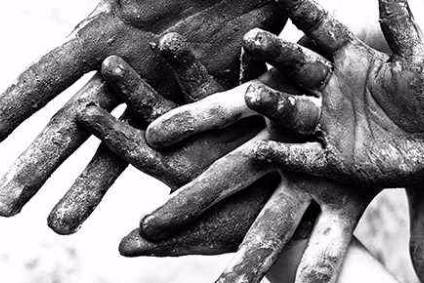 The Dutch government has pumped EUR35m (US$38.9m) into a programme designed to tackle the problem of child labour in various industries including garment and footwear manufacture.
The "Work: No Child's Business" programme is an effort between UNICEF Netherlands, Save the Children Netherlands and Hivos under its Stop Child Labour division.
The aim is to "make a strong and lasting contribution to the elimination of child labour" the three said. The Alliance will work together with communities, schools, governments, civil society organisations, trade unions and private actors to ensure children and youth are free from child labour and enjoy their rights to quality education and (future) decent work — contributing to Sustainable Development Goal 8.7
The programme launches this summer and will continue until 2024. It will specifically target six countries with a high prevalence of child labour: Côte d'Ivoire, India, Jordan, Mali, Uganda and Viet Nam.
It will adopt an area-based approach, working from bottom up with all relevant stakeholders to remove key barriers to the elimination of child labour and to the protection and fulfilment of child rights. It has identified sectors with a high incidence of child labour where it can implement a supply chain approach to action change. The sectors include gold/mining; garment, textiles and footwear; natural stone; cocoa; and informal and/or domestic work. Hivos said the supply chain approach is closely connected to the area-based approach because companies alone cannot eliminate child labour in the lower tiers of their supply chains as long as there is no concerted action at the community level.
"This is indeed a unique opportunity to work together as Stop Child Labour with Save the Children and UNICEF," explained Sofie Ovaa, Hivos' program manager of Stop Child Labour. "In this Alliance, we will bring together our expertise and experience, which will allow us to scale up action against child labour. Practical examples of successful action will be shared to encourage and inspire more stakeholders, including governments and companies, to come on board and play their role in the fight against child labour. This will impact the lives of thousands more families and children, and will bring social economic development in their communities and beyond."