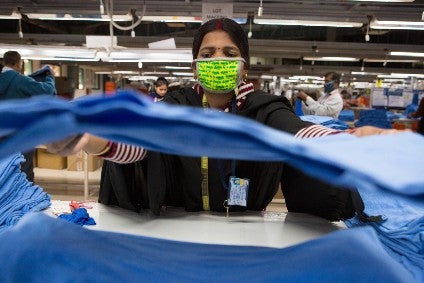 The President of the Bangladesh Garment Manufacturers Association (BGMEA) has called on dye and chemical manufacturers to explore more cost-effective and eco-friendly dyes and chemicals as well technologies for sustainable textile manufacturing.
Faruque Hassan said that prices of yarn, chemicals and other raw materials in the global supply chain have gone up, resulting in an increase in production costs in garment manufacturing.
He requested brands and buyers to increase prices taking the context into consideration.
He also urged technicians working in the textile sector to stay updated on the latest technologies so that they could reduce the wastage of chemicals and dyes during the production process.
Recently, Hassan spoke exclusively to Just Style and noted the Bangladesh garment industry has suffered a substantial reduction in exports resulting from the Covid-19 pandemic and urged buyers to ensure a fair price.
He spoke of how Bangladesh factories are increasing their focus on modern technologies, such as laser-cutters, sew-bots, 3D printers and robotic arms. Finishing is also becoming more high tech, with low liquid ratio dyeing machines, ozone washes, usage of organic chemicals, laser printing, waterless dyeing, and more, reducing water consumption and energy costs and increasing efficiency.