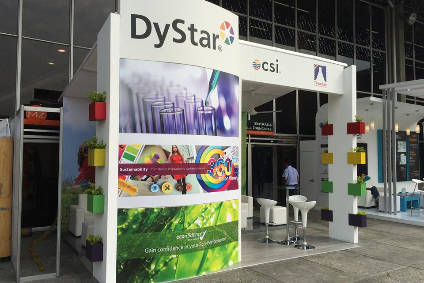 Singapore-based dye manufacturer DyStar is adopting more environmentally friendly technologies and improving its processes as part of its drive to become more sustainable, according to its latest sustainability report.
In its latest Sustainability Performance report, DyStar says Covid-19 continued to present challenges in 2020, such as the shortage of raw materials and rising freight costs.
Gloomy global demand has also resulted in some raw and product material wastage in production plants worldwide, leading to increased non-hazardous waste output for FY2020.
The company says it recognises these global factors in play and will continue to make active efforts within the organisation's capability to reduce its environmental footprint in the years ahead.
DyStar has set its sight on achieving the 2025 sustainability target of reducing its production footprint by 30% from 2011 levels for every ton of production.
"We will continue to innovate and develop a wide range of products and processes that improve environmental performance and reduce carbon footprint across our value chain," says Xu Yalin, executive board director of DyStar Group.
Some of the company's achievements this year include:
13% reduction in emissions intensity versus 2019
8% reduction in water intensity versus 2019
30% of customer packaging reconditioned and reused
74m m3 volume of water reused
Eric Hopmann, CEO of DyStar Group, adds: "We are also developing various projects in anticipation of future demands from customers as well as adopting more environmentally friendly technologies and improve our workflows and processes. Some of our projects include traceability programs, adopting renewable energy technologies, and digitalising our business processes."
Click here to view the full report.