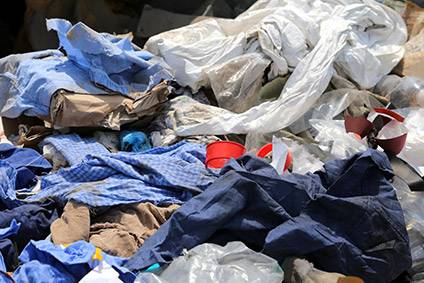 The Circular Fashion Innovator's Fund aims to bring new technology and services to the market that can help people think and shop differently, with a particular focus on areas such as customer experience, circular inventory and services, and social commerce.
eBay UK brings its experience as an online resale marketplace for second-hand fashion in the market and will support the winners of the Circular Fashion Innovator's Fund to grow and thrive. The British Fashion Council, meanwhile, will leverage its industry expertise and access to fashion innovation businesses to identify and assess the circular solutions that are most likely to succeed. Environmental charity Hubbub will support in an advisory role, drawing on its experience in delivering high-profile grant funds.
Applications are open from now until 3 November, and small businesses can apply via a form on eBay's website. A shortlist of ten businesses will be invited to pitch to a panel of industry experts from eBay and other leading organisations, who will then choose the six overall recipients of the funding.
Each of the six winning businesses will be awarded a GBP15,000 grant, and a final overall winner will receive an additional GBP10,000. On top of financial support, winners will participate in a six-week mentoring programme, featuring one-on-one sessions with business leaders from eBay and organisations including the Ellen MacArthur Foundation, as well as networking opportunities.
The Circular Fashion Innovator's Fund comes at a key moment for circular fashion, as appetite for second-hand items continues to grow.
Lucy Peacock, head of pre-loved, eBay UK said: "There's widespread acceptance across the fashion world that circularity is key for the long-term success of the industry. Over the past few years, there have been so many brilliant start-ups and small businesses that are changing the way we think about a circular fashion economy. We hope that the Circular Fashion Innovator's Fund will help scale these innovative start-ups in size and reach, and in turn make sustainable fashion practices more accessible to more people and businesses."
Caroline Rush, CEO at the British Fashion Council added: "Supporting excellence and innovation is at the core of what we do. We all have a part to play in creating a positive future for the fashion industry and now more than ever, it is crucial that the fashion community does its utmost to protect and nurture innovative start-ups and small businesses specialising in circular fashion solutions. Through our Institute of Positive Fashion, our main goal is to encourage global collaboration and local action through education and information sharing to help the British fashion industry to be more resilient and circular. The Circular Fashion Innovator's Fund is an excellent initiative, and we look forward to seeing all the ideas that each applicant has to offer."