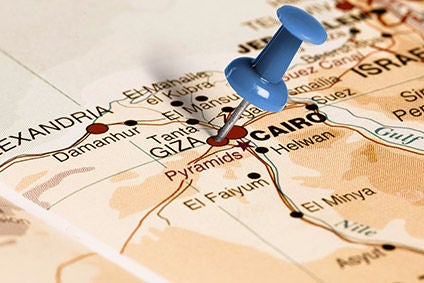 Egypt's ready-made garment exports declined by nearly 20% in the first nine months of the year, but grew in the month of September, according to new figures.
Exports of ready-made garments were down 19.9% year-on-year to US$1.01bn, the Middle East News Agency (MENA) reported. In September, however, exports were up 21% on the month before, to $142m.
In the third quarter, garment exports registered at $393m, a jump from $239m in the second quarter, and $377m in the first.
Meanwhile, textile exports to European countries were down 14% in the nine months to September to $146m.
Arab countries received textile exports worth $145m from Egypt, down by 16%, while exports to African countries increased by 11% to $28bn.
Last month Egypt's readymade garment factories said they were slashing output by half for winter garments in anticipation of slower demand as a result of the Covid-19 pandemic.
Speaking to local press, Mohamed Abdel-Salam, the chairman of Egypt's readymade garments chamber, said factories are reducing their output due to expectations that demand will be low for winter clothes this season, as was the case with summer clothes earlier this year.