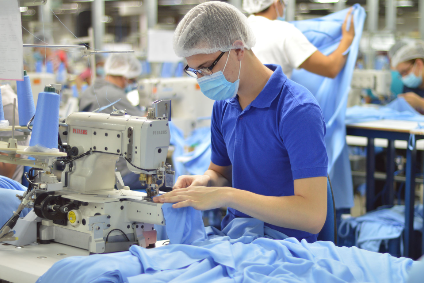 Honduras based manufacturing giant Elcatex Group has digitised the garment costing process as part of plans to improve manufacturing efficiency and boost future commercial resilience post Covid-19.
The largest vertically integrated knitwear manufacturer within the Central America and Mexico (CAM) region, with a weekly production capacity of 2 million garments, the group produces a wide range of garments including basic T-shirts, polo pique shirts, lingerie and sweatshirts. Customers include major brands such as JCPenney, SanMar, Nordstrom, Dickies and HBI.
The company is a pioneer in energy generation through renewable processes. Four years ago it inaugurated a new 43 MW biomass power plant for its San Pedro Sula facility, and third-party manufacturers, with an aim of tackling the country's power shortages.
The group has also increased the potential of its operation by embracing new opportunities along with a sustainable production process, and strategic partnerships with vendors and customers.
As part of its innovation strategy, Elcatex made the decision to digitise the garment costing process using Coats Digital's GSDCost software solution. This will play a crucial role in ensuring accurate and consistent information across the business to make critical decisions related to time, cost, capacity and compliance.
A step towards digitisation
Considering the wide range of products manufactured in the factory, it is important for Elcatex to have accurate and consistent information within its business in order to make critical decisions related to time, cost, capacity and compliance.
This is even more important as the global fashion supply chain resurfaces from the large-scale shutdowns enforced by the Covid-19 pandemic.
"We wanted to set accurate and achievable production goals for our manufacturing facility while also ensuring increased efficiency. This was hard to achieve without a reliable and scientific method database for production," says Orestes Tosta, GSDCost lead at Elcatex.
"The absence of an accurate manufacturing standard and methodology also led to inaccurate product and labour costing. Additionally, it was difficult to improve on the current production methods and reduce wastage in the process."
In January 2020, Elcatex selected GSDCost, Coats Digital's fact-based garment costing and method standardisation solution, to implement in the industrial engineering department of one of its manufacturing facilities.
The tool is designed to help establish and optimise standard production time, using standard motion codes and predetermined times.
"Having used GSDCost since the beginning of this year, Elcatex has projected a productivity increase in core styles by 15%," notes Georgina Vazquez, project manager at Coats Digital.
In the next phase of training, the project manager will audit the factory to evaluate the GSD data created by the Elcatex team to ensure that the solution is being implemented correctly and optimal results are achieved.
"With the advent of Covid-19, our company had to quickly redirect its resources to the production of personal protective equipment like masks and gowns," adds Rafael Soto, manufacturing director at Elcatex.
"Under such pressure and even shorter lead-times, GSDCost helped us to quickly and accurately arrive at optimal garment costing for our products."
Earlier this year the Inter-American Development Bank (IDB) loaned US$96m to the company to help bolster production and exports at its Elcatex and San Juan Textiles subsidiaries.