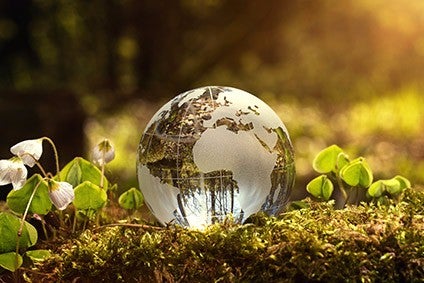 Elevate Textiles, owner of the American & Efird (A&E), Burlington and Cone Denim fabric and thread brands, has reduced its absolute greenhouse gas emissions by 7.7% from 2016 to 2019, in line with its corporate goal of 2.5% per year reduction.
The achievement is outlined in the group's '2020 Sustainability Report,' which shares the company's performance against goals outlined within its environmental programme, the Ten Threads of Sustainability.
Among its highlights are a 5% reduction of absolute global water consumption since the 2016 baseline and a 65% increase in water recycling by implementing new wastewater technologies.
The group also achieved 52% sustainably sourced cotton against its goal of 80% sustainably sourced by 2025. In addition, it aims for brand products to be produced using at least 50% recycled polyester content by the same year.
"We recognise recycled polyester as one of our largest opportunities moving forward, and we already have active projects in place that will help us to significantly increase the incorporation of recycled polyester in our products," it said.
The group is also working to minimise landfill waste and says 16 of its facilities have achieved and maintained Zero Waste to Landfill status since 2016.
Post-industrial cotton waste is recycled and reused in new production at Cone Denim, while Elevate is partnering with cut and sew customers to recycle cutting table scraps. It is also committed to reducing the number of by-products created by its operations, working to reuse as much of them as possible and recycle the rest.
Elevate has implemented CleanChain software from ADEC Innovations to check and communicate conformance with ZDHC MRSL, while Cone Denim has partnered with supply chain traceability specialist Oritain to provide forensic verification of cotton traceability.
"We include sustainability considerations in our sourcing decisions. We require suppliers of dyes and chemicals to provide complete restricted substance information and testing on products supplied to Elevate Textiles facilities. In addition, we request our suppliers to provide information on their own sustainability programmes and efforts," the group said in its report.