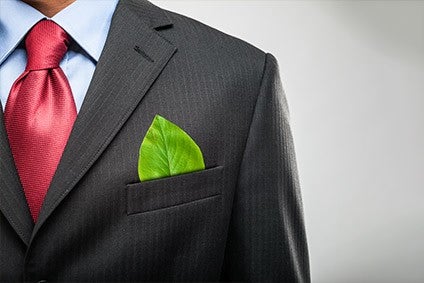 The proceeds will support Epic Group's working capital and trade cycle, with pricing linked to its performance in greenhouse gas emissions intensity, freshwater use intensity, as well as Higg Facility Environmental Module – a system commonly used by
garment brands to review suppliers' sustainable capacity.
The trade facility marks HSBC's first sustainability-linked trade finance transaction in Hong Kong. The new solution provides incentives linked to agreed sustainability goals, helping more companies build sustainable supply chains, it says.
A multinational garment manufacturing group, Epic's activities span the entire garment supply chain, from design and fabric sourcing to manufacturing.
"HSBC has been a strong supporter and partner since our inception. It gives us great
pleasure to partner with HSBC on the sustainability-linked trade initiative as sustainability is the core and helm of our operations. This facility will propel us even further to enhance our relentless aspiration mission of achieving sustainability leadership and making the world a better place," says Ranjan Mahtani, founder and group chairman of Epic Group.
Frank Fang, head of commercial banking, Hong Kong, HSBC, adds: "More companies have set supply chain sustainability as a key corporate goal, focusing on the environmental and social impacts of their product life cycles.
"We are delighted to arrange the first sustainability-linked trade facility in Hong Kong and extend the range of our green finance solutions. As Epic Group's banking partner for more than 40 years, it is our pleasure to offer further support to their net-zero transition journey."
A number of brands have made similar moves in signing credit facilities linked to their sustainability goals or performance in recent months. UK retailer Marks & Spencer (M&S) signed a GBP850m (US$1.13m) revolving credit facility linked to its Plan A Net Zero Targets in December, while German luxury fashion brand Hugo Boss recently took out a revolving syndicated loan with a sustainability focus for the first time.