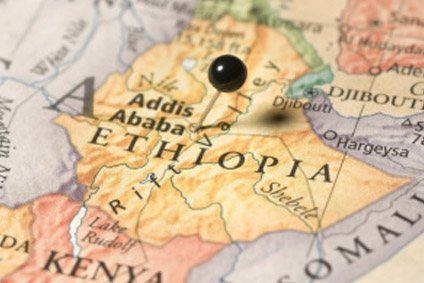 Ethiopia will inaugurate two new industrial parks this month, representing an investment of US$315m, as part of the government's long-term vision to become a world-leading apparel and textile hub.
The parks in Adama and Dire Dawa will increase the number of industrial parks with similar specialities – textiles, garments and agro-processing – to five after Hawassa, Mekele and Kombolcha, according to the Ethiopian Embassy in the UK.
Close to the port of Djibouti, construction on the two parks began in 2016. They are expected to contribute to the country's foreign trade and industrial development, and will provide jobs for up to 50,000 Ethiopians, working in double shifts, when fully operational.
In addition to Adama and Dire Dawa, a further two industrial parks will be inaugurated during the current fiscal year. Killinto and Bole Lemi-II, both located on the outskirts of Addis Ababa, will be inaugurated in February 2018. Killinto will specialise in pharmaceuticals, while Bole Lemi-II will specialise in textile and apparel production.
Through its five-year 'Growth and Transformation Plan' (GTP-II), which runs to 2020, Ethiopia plans to construct 15 industrial parks with a budget of more than US$1bn.
According to Sisay Gemechu, CEO of the Ethiopian Industrial Parks Development Corporation, Ethiopia is "creating an environment conducive to both local and foreign companies and better job opportunities through its industrial parks development strategy."
The $250m Hawassa Industrial Park, the largest industrial park in Africa, was inaugurated last year and is now fully occupied. The first garment exports left the facility earlier this year.
In an exclusive interview with just-style in May, Dr Arkebe Oqubay, a minister and special advisor to Prime Minister Hailemariam Desalegn, revealed that Ethiopia is targeting garment and textile exports worth $30bn by 2025 – a huge goal for a country whose annual shipments currently sit at just $115m.
The country's vision is to create a fully integrated vertical supply chain from the ground up, from garment factories to fabric mills, accessories producers, spinning mills and all the way back to high quality cotton plantation.
In its bid to become the manufacturing hub of Africa, an increasing number of foreign investors are showing an interesting in the east African country, including China.
The latest Chinese company to establish a presence in Ethiopia is the Wuxi No. 1 Cotton Mill, part of the Guolian Development Group and one of the largest textile manufacturers in China, according to the Ethiopian Investment Commission (EIC).
The company has signed an investment agreement with the Ethiopian Government to establish an integrated textile industry in Dire Dawa.
According to the EIC, Chinese companies, with close to 379 projects that were either operational or under implementation in China in the 2012-2017 period, topped Ethiopia's investment landscape, both in number and financial capital.
Among these companies, 279 were operational in Ethiopia with projects that worth over $572m during the reported period, while the remaining 100 are under implementation.