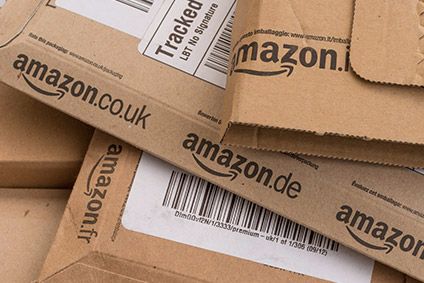 The EU Commission has charged Amazon for flouting competition rules, adding it has abused its dominant position in retail to gain an unfair advantage over competitors.
The Commission alleges Amazon used data on third-party sellers that use its marketplace to boost sales of its own-label goods.
It has also launched a fresh probe into the possible preferential treatment of sellers that use the tech giant's logistics services.
In particular, the Commission will investigate whether the criteria that Amazon sets to select the winner of the "Buy Box" and to enable sellers to offer products to Prime users, under Amazon's Prime loyalty programme, lead to preferential treatment of Amazon's retail business or of the sellers that use Amazon's logistics and delivery services.
The online marketplace faces a potential fine as high as 10% of its global turnover if it is found guilty of breaching competition law, which is understood to total about GBP15bn (US$19bn).
In a statement, the EU's Competition Commissioner Margrethe Vestager, said it was important that dual role platforms with market power, such as Amazon, "do not distort competition."
"Data on the activity of third party sellers should not be used to the benefit of Amazon when it acts as a competitor to these sellers," she added.
"With e-commerce booming, and Amazon being the leading e-commerce platform, fair and undistorted access to consumers online is important for all sellers."
The European Commission has been investigating Amazon since July last year, following complaints from traders.
It says the tech giant accesses sensitive data from small and medium-sized companies that use its platforms, such as sales figures, page visits or shipping information, according to an article published by the BBC, which adds the Commission claims Amazon then uses this information to help with sales of its own-label products, or in choosing suppliers.
In a statement, a spokesperson for Amazon said: "We disagree with the preliminary assertions of the European Commission and will continue to make every effort to ensure it has an accurate understanding of the facts.
"Amazon represents less than 1% of the global retail market, and there are larger retailers in every country in which we operate. No company cares more about small businesses or has done more to support them over the past two decades than Amazon. There are more than 150,000 European businesses selling through our stores that generate tens of billions of Euros in revenues annually and have created hundreds of thousands of jobs."