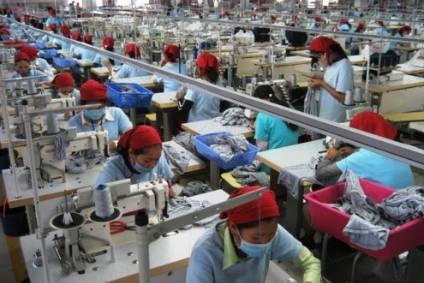 The European Commission is reportedly seeking permission from EU national governments for the go-ahead to suspend Cambodia's access to the Everything But Arms free trade preference scheme by 29 January.
According to Bloomberg, citing two officials familiar with the matter, the latest internal EU preparations to pull Cambodia's access to the duty-free initiative follow a meeting between European Trade Commissioner Cecilia Malmstrom and Cambodian Foreign Minister Prak Sokhonn on 21 January.
Met with the Myanmar minister of int. cooperation , Mr U Kyaw Tin, this morning. Conveyed my concerns about the situation in the country and informed about possible withdrawal of EBA preferences 1/2.

— Cecilia Malmström (@MalmstromEU) 21 January 2019
We encourage Myanmar to implement the recommendations in the Annan report on the situation in the Rakhine state. Need to see clear progress. Also concerned about the media situation. We are open to continued dialogue.2/2

— Cecilia Malmström (@MalmstromEU) 21 January 2019
But a green light from the governments would still leave a decision by the Commission as much as 12 months away.
In October, the European Commission (EC) began the formal process of withdrawing Cambodia's access to the initiative as a result of human rights violations in the country. At the time an EC spokesperson told just-style the review period would take six months and Cambodia could face tariffs on garment and textile exports to the European Union (EU) within 12 months. If withdrawn from the EBA programme, Cambodia will revert to basic WTO rules.
The EU is Cambodia's largest export market and the biggest customer for its garment and footwear production, one of the economy's few growth drivers. Around 40% of Cambodia's goods exports go to the EU ($4.3bn in 2017, or 20% of GDP) – and of these around 90% are sold through the EBA initiative. Garments and footwear accounted for the bulk of exports to the EU in 2017.
The EBA programme allows exporters in least developed countries to ship products duty-free to the EU. However, these trade preferences can be temporarily withdrawn in case of serious and systematic violations laid down in a list of fundamental human rights and labour right conventions in accordance with the provisions of the EU GSP (Generalised System of Preferences) regulation.
Cambodia is the second biggest EBA beneficiary and 95.5% of its EBA-eligible exports were made under EBA preferences. In turn, garments account for some 75% of Cambodia's exports to the EU.
Last week, Cambodian prime minister Hun Sen said he was introducing a 'National Independence Policy' aimed at making the country's economic growth less reliant on the European and US markets by facilitating trade through the country's land border crossings.