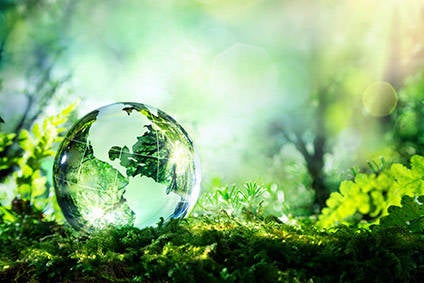 Textile reuse and recycling will be a priority under a new plan from the EU, which aims to halve waste by 2030.
Addressing an audience of European lawmakers yesterday (18 February), Frans Timmermans, the executive vice president-designate of the European Commission, elaborated on the incoming 'Green Deal', which sets a roadmap for a climate-neutral continent by 2050, adding there is "huge public support" for the plan.
The Green Deal encompasses a range of actions supporting circularity and sustainability. These actions will lead to new proposals for resource-intensive sectors such as construction, textiles, electronics and plastics and will include provisions on environmentally aware product design, Green Public Procurement, and an EU model to standardise separate waste collection.
The Green Deal, says Timmermans, is about transforming the way we produce and continue to make our products sustainable and affordable.
"We need to stop this economy of digging up, making, burning and throwing away and turn that into a truly circular economy. If we don't take action, our use of biomass, fossil fuels, metals and minerals will double in 40 years."
He added: "It should be good news for our citizens when we make our products last longer, when we use more recyclable materials, when we make sure that we don't make products that break down before the end of their lifetime."
The heart of the sustainable production policy, he says, will be a right for consumers to ask for a repair of the products they buy.
"We will act against planned breakdowns of products just to force us to buy a new model," a move he adds will help those concerned they can not afford to buy sustainable products.
"We will target online sellers to ensure they don't destroy entire inventories of products just because the next wave of supplies is coming in.
"We will start in priority areas such as ICT, batteries, textiles, and packaging."
Earlier this month, France became one of the first countries to ban clothing brands and retailers from destroying unsold and returned items.