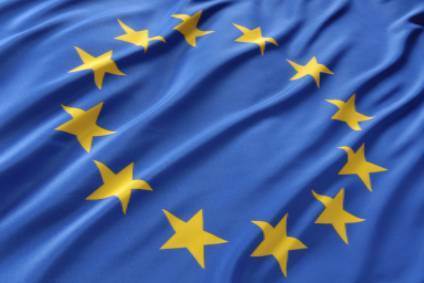 The European Union (EU) is to adopt a tougher approach to the implementation and enforcement of trade deals as part of its new trade strategy, with a focus on reforming the World Trade Organization (WTO).
The new strategy for the coming years, set out last week, outlines the EU's renewed focus on strengthening multilateralism and reforming global trade rules to ensure they are "fair and sustainable".
Where necessary, the EU is expected to take a "more assertive stance" in defending its interests and values, including through new tools. Addressing one of the biggest challenges of our time, the Commission is putting sustainability at the heart of its new trade strategy, supporting the fundamental transformation of its economy to a climate-neutral one.
This includes ensuring there is an ambitious sustainability chapter in all EU bilateral trade and investment agreements, and the promotion of sustainable and responsible value chains through mandatory due diligence covering human rights and environmental protection.
In tandem, the EU will adopt a "tougher, more assertive approach" towards the implementation and enforcement of its trade agreements, fighting unfair trade and addressing sustainability concerns. The bloc is stepping up its efforts to ensure its agreements deliver the negotiated benefits for its workers, farmers and citizens.
Responding to current challenges, the strategy prioritises a major reform of the WTO, including global commitments on trade and climate, new rules for digital trade, reinforced rules to tackle competitive distortions, and restoring its system for binding dispute settlement.
Specifically, the WTO reform aims to:
Make it easier to negotiate new agreements to respond to important trade issues. 'Plurilateral' agreements bringing together all WTO members who want to move forward on such issues would stop those who do not from blocking progress. Such agreements would be open to all WTO members and could be later integrated into the WTO's framework of rules
Find, together with the entire WTO membership, a lasting solution to the current Appellate Body situation that would restore fully functional dispute settlement in the WTO
Make the WTO's monitoring of its members' trade policies more effective by increasing transparency of members' trade practices, and improving how the WTO's committees work
"The challenges we face require a new strategy for EU trade policy," says executive vice-president and commissioner for trade, Valdis Dombrovskis. "We need open, rules-based trade to help restore growth and job creation post-Covid-19. Equally, trade policy must fully support the green and digital transformations of our economy and lead global efforts to reform the WTO. It should also give us the tools to defend ourselves when we face unfair trade practices.
"We are pursuing a course that is open, strategic and assertive, emphasising the EU's ability to make its own choices and shape the world around it through leadership and engagement, reflecting our strategic interests and values."
This strategy is based on a wide and inclusive public consultation, including more than 400 submissions by a wide range of stakeholders, public events in almost every member state, and close engagement with the European Parliament, EU governments, businesses, civil society and the public.
European textile industry body Euratex today (23 February) urged the European Union to speed up the recovery of the textile sector by setting the conditions for future competitiveness and resiliency.