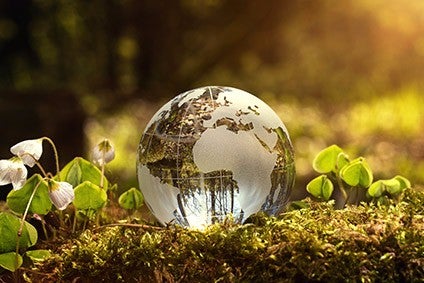 Given the EU textile and clothing industry's contribution to the economy as a whole, Euratex says EU policy makers have put a "strong focus" on the sector with a dedicated 'EU Sustainable Textiles Strategy' to be published by the European Commission before the end of 2021 and a transition pathway developed for the textiles sector as one of the 14 critical ecosystems of the EU's new Industrial Strategy.
"The current context offers an opportunity to shape a new European framework for the T&C industry, which is at a crossroad. EURATEX wants to contribute actively to this process, to make sure we can develop a forward-looking business model, laying the foundations for a competitive and sustainable European textiles industry."
Euratex says its ambition is to promote a competitive and sustainable European textiles and clothing industry where the EU is a global leader on sustainable textiles; has a strong and efficient textiles industry and that it grows its share of the global market.
In line with the Euratex Charter:
Euratex strives for a recognition of the Textiles & Clothing (T&C) sector as an essential and strategic part of the European economy.
Strongly believes in innovation, quality and sustainability as a source of competitiveness.
Emphasises the value of a skilled workforce, embracing new green and digital skills.
Maintains its support for open markets, based on free but fair competition.
The full strategy can be read here.
To successfully implement the above strategy, Euratex calls on the European Union to pay attention to the following:
When developing this strategy, policy coherence should be ensured. While the EU Green Deal provides an important basis, this textiles strategy needs to be aligned with other relevant EU policies, including the EU Industrial strategy, the new EU Trade strategy, the EU Pact for Skills, the Sustainable Chemicals strategy, the Sustainable Product Initiative, etc. The strategy should lead to harmonised European actions and remove contradictions between EU policies.
The textiles sector is a very "wide" industry; it covers complex and global value chains involving multiple production steps, resulting in a variety of products, some of which are strategic to the European economy. To be meaningful, the strategy should consider the entire value chain of the industry, as it is closely interconnected, as well as its direct links with other sectors (agriculture, chemicals, plastics, etc).
Many of the technologies for making that transition already exist but investments are needed to bring the circularity to industrial scale in the European textile sector. Capital base within the industry is limited and most companies are small or medium-sized. It is important therefore to focus funding and investments to support and scale innovations, e.g., advanced bio-based and recycled materials, technologies, green production technologies and advanced multifunctional products.
To avoid frustration about lack of implementation or follow up, the strategy should also suggest an appropriate governance set up; a (virtual) structure that gathers legitimate representatives of the industry, policy makers and other key stakeholders. Euratex proposes to create a "textile alliance" that will assess policy impact in textiles and avoid contradicting actions resulting from different policy areas.
Last week, a new project launched, funded by the European Commission, aimed at exploring solutions for fair and effective market surveillance on textile products.