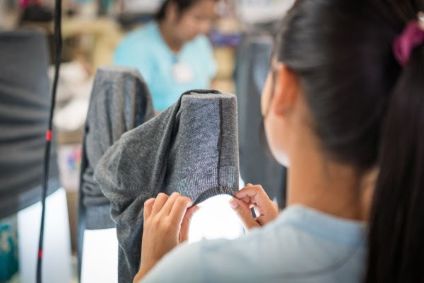 The first payments have been made to some of Myanmar's garment sector workers through the European Union's EUR5m (US$5.5m) 'Rapid Response' support fund.
The Myan Ku 'Quick Assistance' Fund was launched last month to support the mostly female garment workers from across Myanmar who have lost their jobs due to the Covid-19 crisis.
The first payments were made on International Workers' Day (1 May) to workers from six factories that have suspended operations during February and March. Over the next weeks, Myan Ku is expected to reach around 90,000 workers.
Myan Ku provides direct cash transfers to terminated and laid-off garment workers to help them through the months of May, June and July. The next few months will be challenging for the country's garment industry due to cancelled, delayed and reduced orders from international buyers.
"The Myan Ku Emergency Cash Fund is real solidarity from the European Union towards the thousands of workers in Myanmar, and their families, who lost their livelihoods due to Covid-19," says EU Ambassador Kristian Schmidt. "Myan Ku will provide quick, easily accessible financial support for the workers. In a global crisis like this one, it's always the poor who suffer the most. Around the world, we will all need to improve the safety nets for the most vulnerable, and I am proud the European Union can show its solidarity with this immediate and direct helping hand."
Myan Ku is financed through the EU's Humanitarian Development Peace Nexus Response Mechanism (NRM), managed by UNOPS, and is coordinated by the EU's SMART Textile & Garments project team and their affiliated partners and associates, especially the Myanmar Garment Manufacturers Association (MGMA), the Confederation of Trade Unions Myanmar (CTUM), the Centre for Economic and Social Development (CESD), and several local civil society organizations and NGOs.
"We appreciate the support provided by the EU through the Myan Ku programme in these times of hardship for workers," says Union Minister for Labour, Immigration and Population, U Thein Swe. "We will also cooperate with the EU to address the issues."