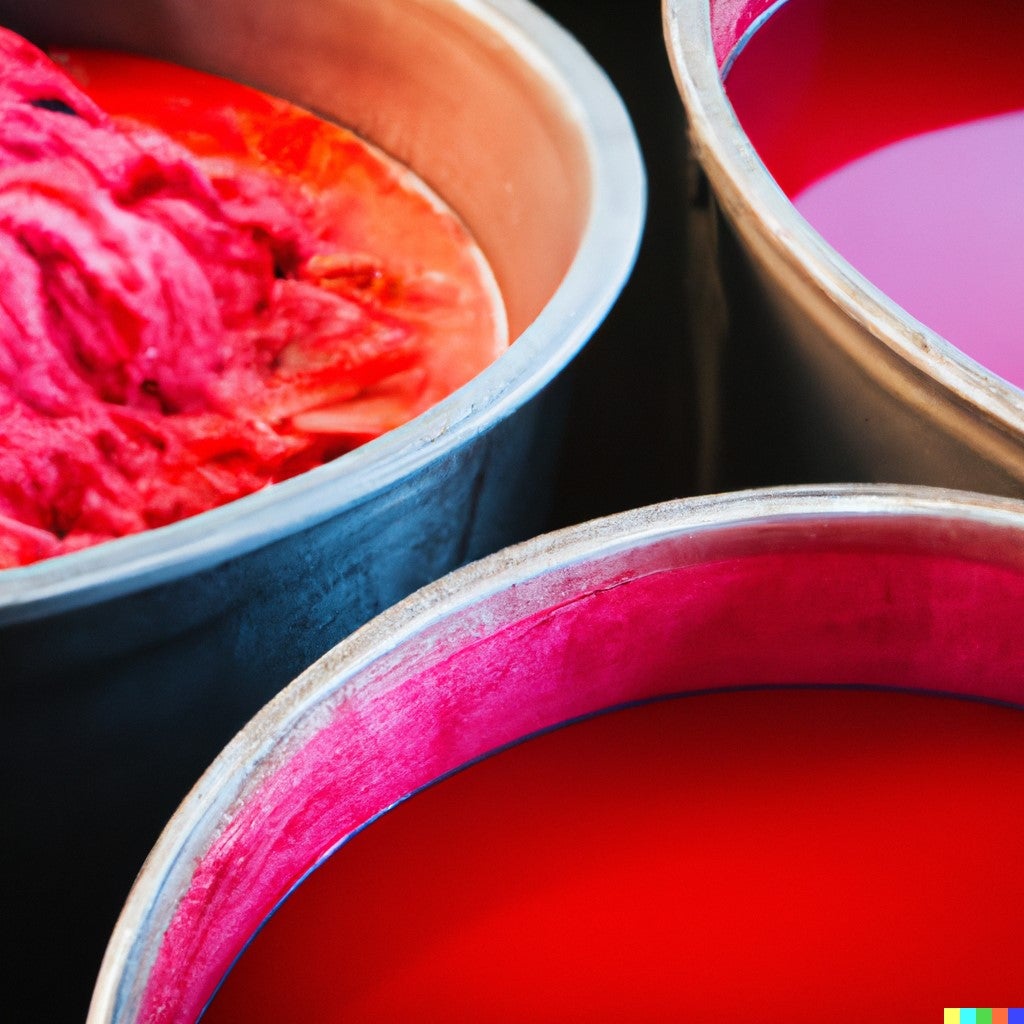 Ever Dye has developed a novel chemical process allowing dyeing mills to dye textiles faster, using less energy and without petrochemicals.
The EUR3.4m (US$3.7m) seed round was led by Maki.vc and Asterion Ventures, and joined by Entrepreneur First.
Its process uses a novel bio-sourced pigment, made of vegetal waste and minerals, that is applied in thirty minutes at room temperature. Usually, textiles are put with dyestuffs for hours in autoclaves with temperatures that can reach 130°C, making traditional dyeing processes energy-intensive.
The startup was awarded the Innovation Prize 2022 from ANDAM, one of the most prestigious in the fashion industry, and also selected in the innovation programme of Fashion for Good, a global initiative promoting sustainable fashion.
"With Ever Dye's new, novel method, fabrics can be dyed five times faster with fifteen times less energy consumed and without any petrochemicals involved. Our unique green solutions fully fit in existing industrial infrastructures and will reduce the GHG emissions of the textile industry, in addition to conserving water," explains Ilan Palacci, the CEO and co-founder of Ever Dye. "In short, we have been able to create a truly efficient and functioning sustainable dyeing standard for the global textile industry."
With the new funding, the company will shift its production and its dyeing process to a truly industrial scale and aims to complete the world's first textile dyeing process at room temperature in 2023. Having raised the funding, it will also triple its workforce over the next two years.
"We are now focused on boosting our solutions technical development and building partnerships with major players in the industry to supply them with the natural ingredients they need to meet consumers' sustainability expectations," concludes Palacci.
The company says now more than ever before it is laying the foundation for its goal: to become the sustainable dyeing standard for the global textile industry.
"Fashion is one of the industries most ripe for disruption, and [this] technology brings a long-awaited, more sustainable solution to dyeing fabrics. [Its] solution ticks all the boxes: it is energy efficient and uses sustainable raw materials and can even be applied to existing dyeing infra. No wonder the team has already won over strong industry partners from luxury to high-street fashion brands," says Maki.vc's partner Paavo Räisänen.